Back to Events
Event Details
Aspirations to Operations…
For the past several years independent schools have been asking some big questions. Are we still relevant in today's world of ever-changing education? What will the students of tomorrow need, and how do we anticipate those needs? Do we have the right mix of programs, facilities, faculty, and technology to support those needs?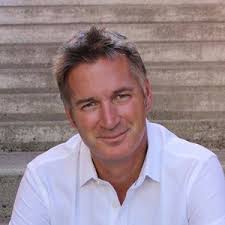 The 2018 MISBO Fall Conference will connect you with industry professionals, along with some of our schools' brightest leaders, providing you with answers to these questions. Keynote speaker Ian Symmonds will kick off the conference with three critical questions facing independent schools today, and better yet, he will guide you to find the answers for your school; you will be inspired by the engaging "Leadership Lessons from the Fields of Gettysburg", which draws parallels between battle strategies and critical leadership traits (who knew?); the final day will have you reimagining student assessment and what that could mean for our country's future leaders with The Mastery Transcript Consortium. Additional breakout sessions will broaden these themes, designed to offer solutions to many of the issues you face every day: hiring for key positions, compensation design, security, as well as long range and capital budget planning.
This conference will also feature MISBO's signature "Sourcing Solutions" session, providing attendees an opportunity to leave with valuable takeaways from MISBO vendors in short 15-minute mini-sessions, along with dedicated exhibit time to talk with vendors and sponsors. And as always, there will be endless opportunities to network and collaborate with your peers!
Join us as we not only ask the important questions, but also provide the answers for you to take back to your school.
Need approval to attend? Use this handy Conference Proposal Template!
Pre-Conference
Introduction to Abuse Risk Management

This workshop is a great opportunity to learn more about abuse risk management and how you can create a culture of safety on your campus. This session is designed to facilitate larger conversations about how, why, and what youth protection systems should exist. Attendees will learn the scope of the risk, how abuse happens in schools, best practices in prevention across school operations, and school leadership's role in abuse prevention initiatives. As part of this discussion, Praesidium will share industry trends, information on a shifting legal landscape, and lessons learned from case studies. This session will also include tabletop exercises designed to facilitate important discussions:
What should an abuse prevention framework include?
What systems does your school already have?
Where are some potential gaps that can be strengthened?
How to prioritize next steps.
Who should be involved in the decisions and how to build a sponsorship network.
Who should attend this Pre-Conference:
Heads of School
Business Officers and CFOs
HR Directors
Other school leadership team members
(Separate Registration Required)
---
REGISTRATION Pricing
| | | |
| --- | --- | --- |
| | MISBO Member School Pricing | Non-Member School Pricing |
| Conference Only | $550 | $650 |
| Pre-Conference Only | $195 | $250 |
| Bundled Discount | $675 | $820 |
---
MOBILE APP

Be sure to download the MISBO mobile app to be connected to all things related to the 2018 MISBO Fall Conference! Get the App today!
Follow on Twitter #MISBOFALL18
---
CPE CREDIT

MISBO is registered with the National Association of State Boards of Accountancy (NASBA) as a sponsor of continuing professional education on the National Registry of CPE Sponsors. State boards of accountancy have final authority on the acceptance of individual courses for CPE credit. Complaints regarding registered sponsors may be submitted to the National Registry of CPE Sponsors through its website: www.learningmarket.org.
---
Event Policies
Click here to read the Event Registration and Cancellation Policies.
---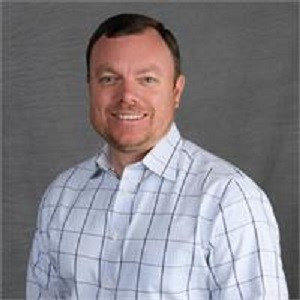 Alan Weiler
Director of Finance and Operations
Athens Academy
Alex Rodriguez
Chief Technology Officer
Gulliver Schools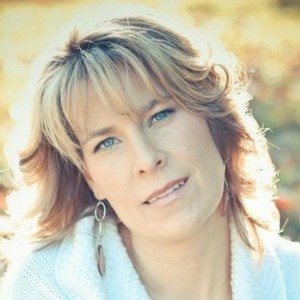 Amy Madsen
Director of Human Resources
Charlotte Country Day School
Andrew Phelps
Chief Financial Officer
Battle Ground Academy
Angela Crevar
Principal
The King's Academy
Angela Scott
Business Manager
Episcopal Day School - NC
Angie Antici
Associate Head of School for Finance & Advancement
Jackson Academy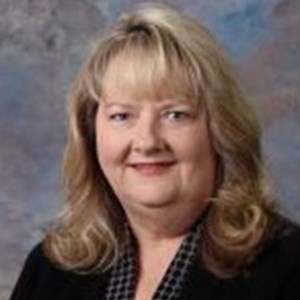 Anita Childers
Senior Accountant
Saint Joseph's Catholic School-SC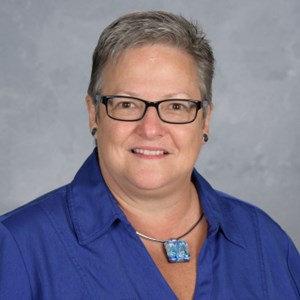 Anita Pittman
Director of Human Resources
Oak Hall Private School
Ashley Cross
Manager, Membership
ATLIS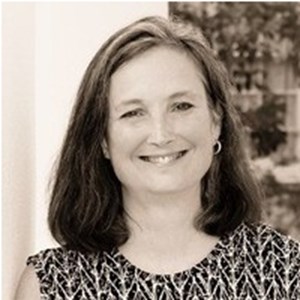 Betsy Fanning
Head of School
Trident Academy
Bill Love
Regional Sales Manager
MBS Direct
Bob Fish
Managing Partner
Voluntary Benefits at Work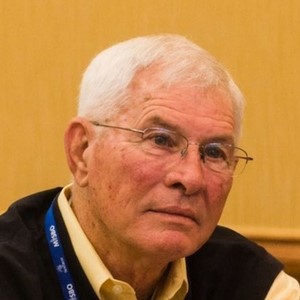 Bob Robinson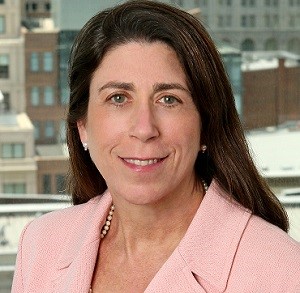 Caryn Pass
Chair, Education Practice
Venable LLP
Charles Maumus
Asst. Head of School for Finance and Operations
Harding Academy
Charlie Rue
Chief Operating Officer
Gulliver Schools
Christine McGoldrick
Business Development
Flik Independent School Dining
Chuck Procknow
Executive Vice President
George K. Baum & Company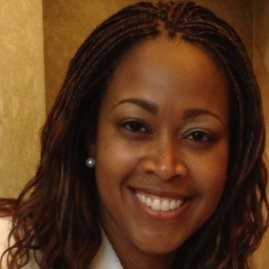 Courtney Peterson
Chief Human Resources & Culture Officer
Sidwell Friends School
Damian Kavanagh
President
MISBO
Dana Meyer
Controller/HR
Savannah Country Day School
David Barrientes
Chief Business Officer
Episcopal School of Baton Rouge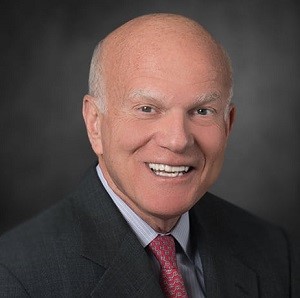 David Lacey
Managing Director, Human Resources Services
Hirshorn Boothby
David M Adams
Director
George K. Baum & Company
Debbie Brister
Controller and Tuition Assistance Coordinator
Jackson Academy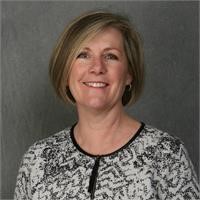 Deborah Anderson
Chief Operating Officer
Foxcroft School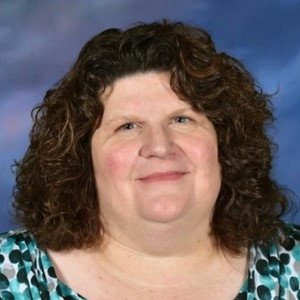 Deborah Reichel
Chief Financial Officer
Cary Academy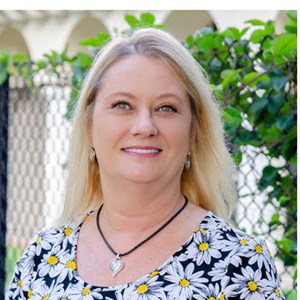 Diana Tagliarini
Controller
Carrollwood Day School
Dianne Sagaas
Director of Professional Development
MISBO
Don Swanson
Head of Finance
Pulaski Academy
Donna O'Connell
Controller
Saint Stephen's & Saint Agnes School
Felix Jacomino
Director of Technology
Saint Stephen's Episcopal Day School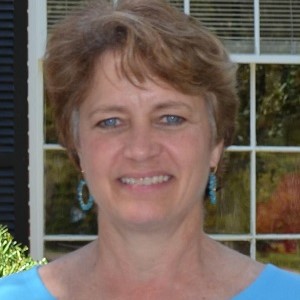 Florence Calhoun
Chief Financial Officer
Saint Mark's Episcopal Day School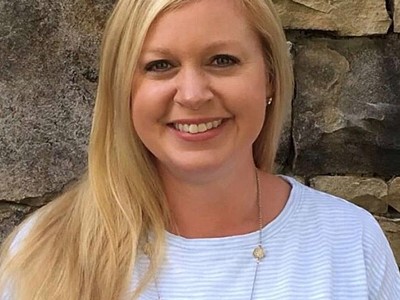 Fran Banta
Controller
Whitefield Academy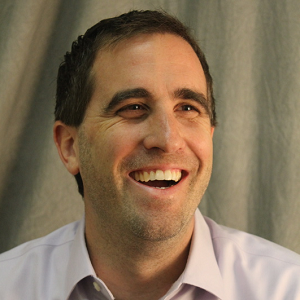 Gabriel Lucas
Principal
Ed Tech Recruiting
Gary Butts
Chief Operating Officer/President
Miami Country Day School
Ginny Phillippi
NFP/Government Banker II
SunTrust Bank
Heather Smith
Director of Human Resources
Carrollwood Day School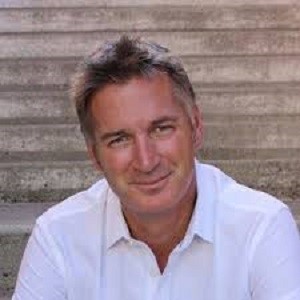 Ian Symmonds
President & Founder
Ian Symmonds & Associates
James Leachman
Account Executive
SAGE Dining Services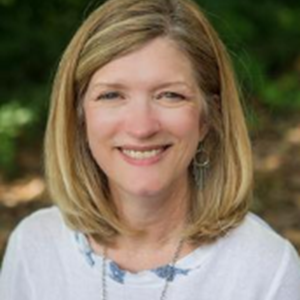 Jamey Wood
Business Officer/Academic Dean
The King's Academy
Jana Kane
Regional Vice President
FACTS Management
Janis McCambridge
Controller
Carolina Day School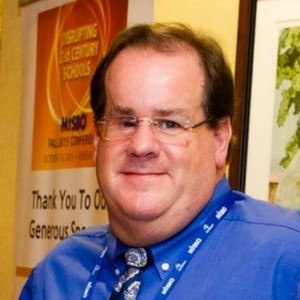 Jay Danielson
Director of the Purchasing Consortium
MISBO
Jeff Hodge
President
H.E. Hodge Company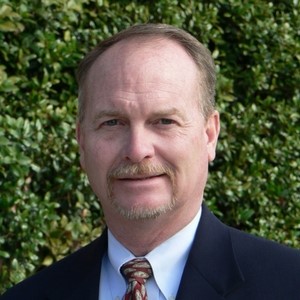 Jeff Rountree
Director of Plant Operations
The Lovett School
Jennifer Cody Murphy
Business Manager
Hilton Head Preparatory School
Jennifer Cookston
Controller
Baylor School
Joann Khoder
Business Development
Flik Independent School Dining
John Kevin
Vice President, K-12 Market
VALIC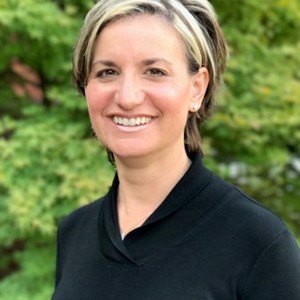 Julie Ray
Chief Financial Officer
Mount Paran Christian School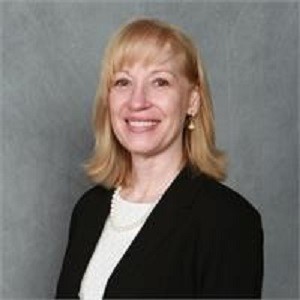 Karen Illig
Consultant, CFO
ILLIGGROUP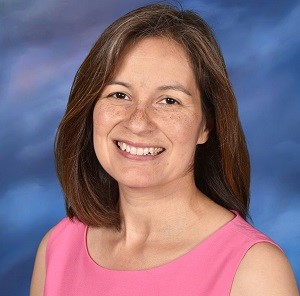 Karen McKenzie
Director of Technology and Innovation
Cary Academy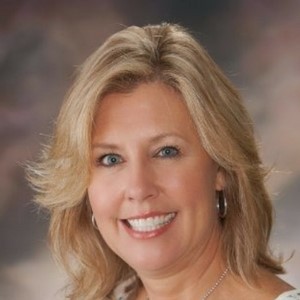 Karen Smith Moore
Chief Financial & Operations Officer
Shorecrest Preparatory School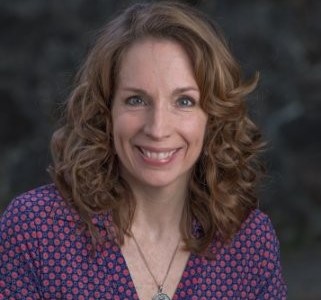 Kathleen Cole
Director of Human Resources
The Children's School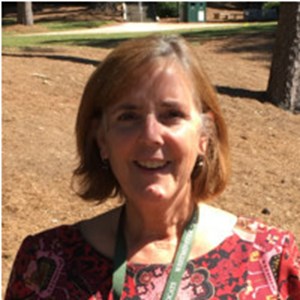 Kelley Day
Coordinator of Enterprise Operations
The Westminster Schools
Kelley Waldron
Head of School
St. Andrew's School
Kevin Moultrie
Director, National Advocacy Programs
TIAA
Kurt Meinberg
Sr. Client Executive & Captive Program Manager
Independent School Benefits Consortium (ISBC)
Lacey Dapore
HR Assistant
Carrollwood Day School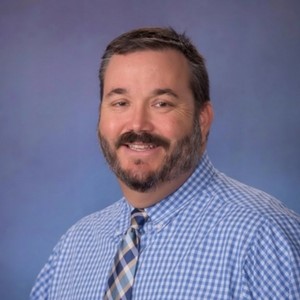 Larry Pittman
Chief Financial Officer
Carrollwood Day School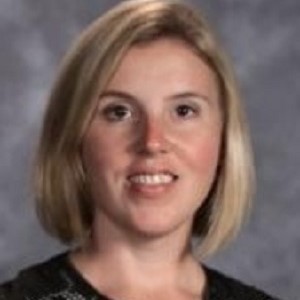 Laura Turner
Associate Head of School for Finance & Operations
Franklin Road Academy
Lavone Rippeon
Administrator/CFO
Mill Springs Academy
Lee Conner
Vice President for Operations & Auxiliary Services
Woodward Academy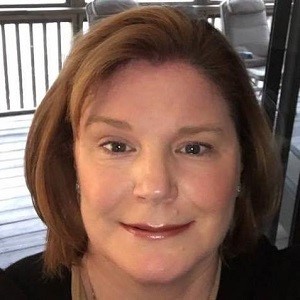 Linda Dennison
Deputy Head of School and CFO
Indian Creek School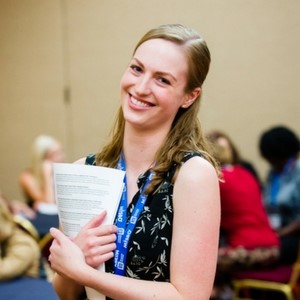 Lindsay Cuppia
Program and Event Manager
MISBO
Lisa Lawrence
Business Office Manager
Saint Joseph's Catholic School-SC
Liz McCullough
Director of Strategic Solutions
MBS Direct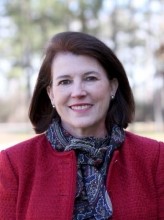 Liz Summers
Assistant Head, Director of Finance and Operations
Heathwood Hall Episcopal School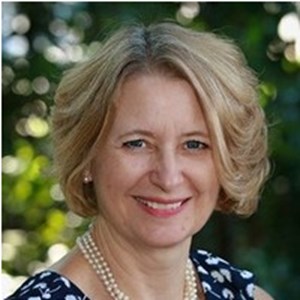 Louise Hodapp
Director of Finance
The Schenck School
Lynn Sanders
Assistant Principal
The King's Academy
Margot Brown
Director of Development & Finance
Hilton Head Preparatory School
Mark Saine
Senior Director, Client Leadership Solutions
TIAA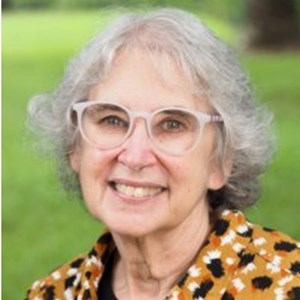 Mary Owczarek
Business Manager
Trident Academy
Maurice Short
VP of Sales
SAGE Dining Services
Meryl Healy
Director of Sales and Marketing
BusMax
Michelle Kunz
Accounts Payable Specialist, Purchasing
Carrollwood Day School
Michelle Shea
Vice President
MISBO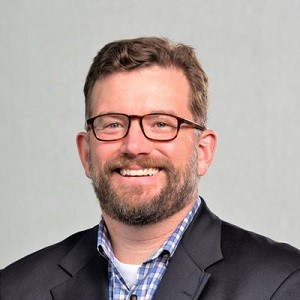 Mike Flanagan
Chief Product Officer
Mastery Transcript Consortium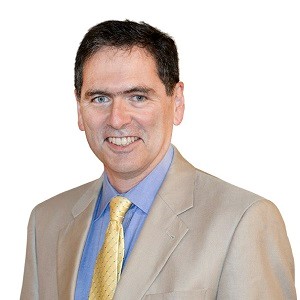 Paco Rodriguez
President
SAGE Dining Services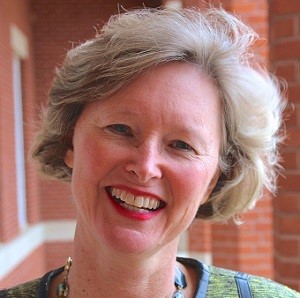 Palmer Ball
Asst to the Headmaster for Fin./Strategic Planning
PAIS (Palmetto Association of Independent Schools)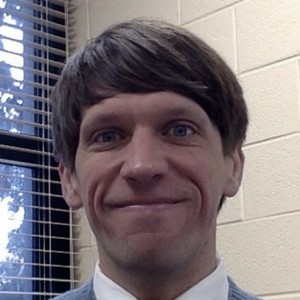 Phil Zaubi
Director of Technology
Porter-Gaud School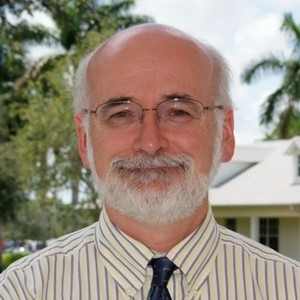 Philip Cork
Former Associate Headmaster for Finance
Saint Andrew's School
Rob Hogan
Controller
Atlanta Girls' School
Rob Nielsen
Risk Manager
Cobbs Allen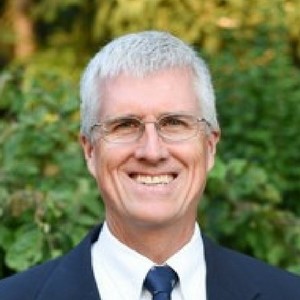 Robert McArthur
Assistant Head of School for Operations, CFO
Asheville School
Robert Riggar
Relationship Manager for Not-for-Profit Banking
SunTrust Bank
Roy Wronker
National Account Manager
Milner
Ryan Kelly
Carrollwood Day School
Ryan Wilcox
Benefit Consultant
Marsh McLennan Agency
Sara Rubinstein
Head of School
Carrollwood Day School
Scott Barron
Founder & CEO
School Growth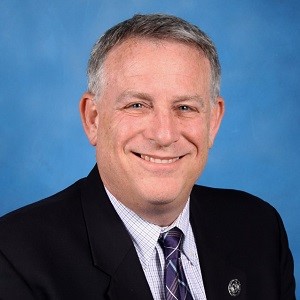 Steve Mandell
Principal Consultant and Advocate
Big Back Pack LLC
Stuart Latimer
Employee Benefits Consultant
Cobbs Allen
Susan Flanagan
Consortium and Member Engagement Manager
MISBO
Suzanne Spunzo
Director
New Pinnacle Consulting Group, LLC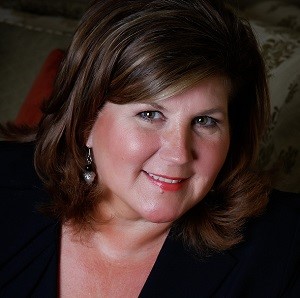 Tammy Barron
President
School Growth
Tara Murphy
Controller
Franklin Road Academy
Todd Manuel
Sales Manager
Interstate Transportation Equipment (Thomas Built Buses)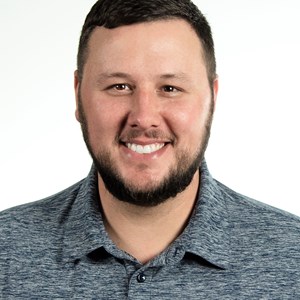 Todd Spitzer
Territory Sales Manager
Wireless Solutions, Inc.
Todd Swartz
Asst Head of School for HR & Strategic Initiatives
Providence Day School
Tom Murphy
Director of Finance and Operations
Harpeth Hall School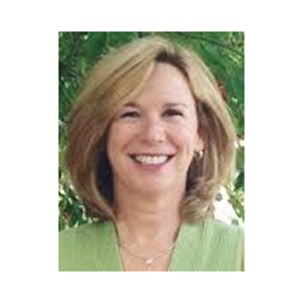 Toni Boyd
Vice President for Finance and Operations
The Westminster Schools
Tricia Lucas
Director of Finance
Riverside School
Virginia Allen
Assistant Business Manager
The Pine School
Wes Wright
First Vice President
SunTrust Bank
20 Other Registered Attendees
Agenda
October 3
9:30 AM - 10:00 AM

Pre-Conference Registration

10:00 AM - 3:30 PM

Pre-Conference: Introduction to Abuse Risk Management

Christy Schiller, MA, Vice President of Account Services, Praesidium & Jessica Scibona, Account Manager, Praesidium (lunch and afternoon break included)
3:00 PM

Conference Registration Opens

4:30 PM - 5:00 PM

First Timers' Welcome Meeting

5:00 PM - 7:00 PM

Welcome Reception

October 4
7:15 AM - 7:45 AM

Sunrise Stretch & Stroll on the Beach

8:00 AM

Registration Open

8:00 AM - 3:30 PM

Exhibit Hall Open

8:30 AM - 9:00 AM

Breakfast

9:00 AM - 10:15 AM

Welcome & Keynote Presentation: Three Critical Questions We Simply Must Answer

Ian Symmonds, President and Founder, Ian Symmonds & Associates
10:15 AM - 10:45 AM

Break with Sponsors

Exhibit Hall
10:45 AM - 11:45 AM

Breakout Session: Diving Deeper into Three Critical Questions

Ian Symmonds, President and Founder, Ian Symmonds & Associates
10:45 AM - 11:45 AM

Breakout Session: Faculty Banding: Answering Your Strategic and Operational Questions

Karen Illig, Indpendent School CFO, Hirshorn Boothby & David W. Lacey, Managing Director, Human Resources Services, Hirshorn Boothby
10:45 AM - 11:45 AM

Breakout Session: The Value Proposition of Independent Project Management

Tom Waddle, Vice President, Building Solutions
11:45 AM - 12:45 PM

Sourcing Solutions

Sourcing Solutions will provide attendees with a unique opportunity to meet in small groups for four mini sessions with experts in the independent school world - MISBO vendors! Come with your questions and learn from real-life vendor success stories, allowing you to take shared knowledge and apply it at your school.
12:45 PM - 1:45 PM

Lunch

1:45 PM - 3:00 PM

Breakout Session: Keep Your Head Above Water: How to Help Your Head Avoid Costly Mistakes

Caryn Pass, Chair, Education Practice, Venable LLP
1:45 PM - 3:00 PM

Breakout Session: Virtual Reality: Costly Novelty or Educational Change Agent?

Karen McKenzie, Director of Technology and Innovation, Cary Academy
1:45 PM - 3:00 PM

Breakout Session: People and Perimeter: Defining School Safety and Security from the Inside Out

Steve Mandell, Principal Consultant and Advocate, Big Back Pack, LLC
3:00 PM - 3:30 PM

Break with Sponsors

Exhibit Hall
3:30 PM - 4:45 PM

General Session: Leadership Lessons From the Fields of Gettysburg

Linda Dennison, Deputy Head of School and CFO, Indian Creek School & Paco Rodriguez, President, SAGE Dining Services, Inc.
4:45 PM - 5:00 PM

Champagne Toast

October 5
7:15 AM - 7:45 AM

Sunrise Stretch & Stroll on the Beach

8:30 AM - 9:15 AM

Breakfast & State of the Association

9:15 AM - 10:15 AM

General Session: Moving Beyond GPA: What School Leaders Need to Know About the Mastery Transcript

Mike Flanagan, Chief Product Officer, The Mastery Transcript Consortium
10:15 AM - 10:30 AM

Break

10:30 AM - 11:30 AM

Breakout Session: Seeing the Opportunity During the Uncertainty of Change

Mark Saine, Senior Director, Client Executive and Leadership Development, TIAA
10:30 AM - 11:30 AM

Breakout Session: Organizational Health: How Healthy Is Your School?

Scott E. Barron, Founder & Chief Executive Officer, School Growth & Tammy Barron, President & Senior Partner, School Growth
11:30 AM - 12:30 PM

Breakout Session: Long-Range Financial Planning Tools Every Business Officer Should Have

Palmer Ball, President, Palmer Ball Consulting, LLC & Executive Director, PAIS
11:30 AM - 12:30 PM

Breakout Session: Strategies for Hiring Senior Technology Positions

Gabriel Lucas, Principal, Ed Tech Recruiting & Gary Butts, Chief Operating Officer/President, Miami Country Day School
12:30 PM - 1:00 PM

Grab & Go Lunch

1:00 PM - 1:00 PM

Conference Closes
Download Agenda
For More Information:
Dianne Sagaas
Director of Professional Development
MISBO
(404)921-3812