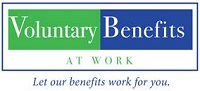 MISBO is pleased to announce their new partnership with Voluntary Benefits at Work.
How Does This Work?
This partnership gives all MISBO member schools the opportunity to enroll in a permanent, NO MEDICAL QUESTIONS Life Insurance policy with Living Benefits for Long Term Care. For additional information, click here to view an informational video or visit www.voluntarybenefitsatwork.com/misbo.
Have Questions?
Contact Linda Byrd, MISBO Account Manager, at Linda@vbwork.com or at 678-888-0848.
If you're from a MISBO member school, follow the button below for more details on this contract (login required).