DIGITAL EDUCATIONAL RESOURCES
Program Overview
The MISBO Digital Educational Resources Portal provides an easy and convenient way to purchase and manage your digital educational subscriptions and databases, all while saving you money.
Manage all your subscriptions through a single renewal process and one invoice
Discounted pricing for MISBO members only

The MISBO Portal is now closed - Please contact Susan Flanagan for ordering!
---
COVID-19 Communications from MISBO Consortium Partners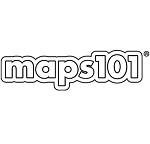 MAPS101 began publishing a new interactive, self-guided lessons each day. These CCSS aligned lessons take students on a virtual trip, provide opportunities for critical thinking and culminate with the challenge of summarizing and teaching their learning to someone at home. Individualized material is also available to support your own curriculum, suitable for both packet work and computer-based learning, including:
Field Trip Library, Geography News Network, Maps, Map Sketch, National Geographic Videos, GeoInquiries and 2020 Election Center
---

Teen Health & Wellness, Rosen Publishing's award-winning digital resource, has been updated for all learners to include coronavirus information; these updates will continue as the situation unfolds. The content will present facts, not fear, in a balanced, readable, and measured format.
In keeping with Rosen tradition, now as always, the content in Teen Health & Wellness is created expressly for teens. The resource addresses their unique concerns, anxieties, and perspectives. Information is presented using a sensitive, respectful, and age-appropriate approach. Engaging, teen-friendly articles make complex topics understandable as it provides insight into the teen experience—crucial information for parents, teachers, librarians, therapists, and others who support the development of teens' lives.
Through the Personal Story Project, "Staying Connected During COVID-19," Rosen offers all middle and high school students a unique tool to share and publish their experiences during this time, and to find strength and hope in one another's stories. Sharing challenges confronted and overcome is more than empowering; it's a way to say, "You are not alone."
---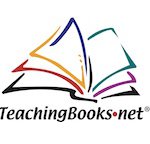 TeachingBooks PreK-12 literacy service offers this brand new Book & Reading Engagement Kit: Home Edition. With seamless connections for your students and families, now everyone can bring to life the books they are reading. Awaiting you are 172,000+ videos, audio recordings, activities, and lessons to enrich your community's virtual learning. These enable readers to stay connected to favorite books during this unprecedented time.
---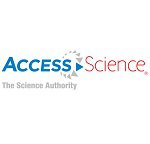 McGraw Hill is supporting the online educational community by opening up access to core STEM articles through June 15.
Click here to view open-access articles within the following key disciplines:
Life Sciences
Earth and Space Sciences
Physical Sciences
Engineering and Design
---

Planning for Remote Learning? Learning Explorer Announces 6 Months Free Access for Schools and Districts Impacted by COVID-19. With concerns growing over the rapidly evolving situation, many schools and districts are now making plans to transition to remote instructional formats instead of in-person classes. Learning Explorer supports PreK-12 teachers with access to over 650,000 educator-reviews to open educational resources, in both print and digital formats, as well as online lesson planning and delivery tools.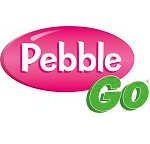 Keep your students engaged from home on any device with these two resources from Capstone.
If you find your school or district in a situation where you will need to rely on remote technology to continue teaching and learning, we're here to support you. Complete this form to request free access to both PebbleGo and Capstone Interactive eBooks while your school is closed.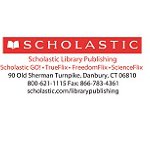 Scholastic is offering free online resources at www.scholastic.com/learnathome
For more information, or for technical issues, please contact:
Tech Support, 800-724-2222 option 5, (f) 800-560-6815 digitalservice@Scholastic.com
Kathy Brown 800-621-1115 x4, kmbrown@scholastic.com
---
We are offering free, unlimited use of WritingCity to any school that is closed due to the coronavirus for the remainder of the school year.
Consider using our resource's online tools for:
Distance learning and practice
Support for projects and homework
Keeping students on track with their studies
When you're interested in learning more about WritingCity, or are ready to set up the complimentary account for your school, please contact Elise Orter at elise.orter@writingcity.com or 800-357-2157.
---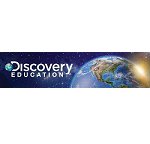 Discovery Ed upgraded all current partners to Discovery Education Experience until 6/30/20, and any new schools or districts can sign up for free access through 6/30/20.
To request free access to Discovery Education Experience, principals and superintendents of affected schools or school districts can fill out this form for free access through 6/30/2020.
Discovery Education is here to help in any way we can as you are working hard to support your communities. As part of your Discovery Education Experience (formerly Discovery Education Streaming) you have access to thousands of grab and go lesson plans for your educators to use to support students with virtual learning. **Make sure you are logged into Discovery Education before clicking the link**
Our teams at Discovery Education are committed to supporting you with:
Support for Educators & Educators
Updated Student Center & At-Home Resources
Students can now easily go on a learning adventure, check out a virtual field trip, and explore ways to make the most of their own Discovery Education Experience. Student Exploration
Leverage your students' accounts for 24/7 access from any device.

Not sure how students and teachers access your Discovery Education resources from home? Contact our support team or

bulk upload your students today.
Support for Parents: You do not need a login for these resources
The Daily DE features a grade-band appropriate learning activity for every day of the week, including printable resources. From digital interactives to virtual field trips to fun science experiments and more, these daily activities are great for keeping the learning going at home! Download here: https://den.discoveryeducation.com/participate/dailyde
---

Rosen Teen Health and Wellness
Learning in a time of COVID-19
- free trial site through May 1
- additional remote learning information
---
FactCite has always offered 30-day free previews of its award-winning databases, appropriate for researchers in grades 1-12. This spring, to help schools cope with students learning at home due to school closures, FactCite is extending the length of the trials.
Just complete this form to request a trial. We'll set it up and keep it open as long as schools are closed this spring.
Have your teachers check out Tips for Teachers for some assignments using FactCite databases.
FactCite includes the databases listed below. All have audio read-along (icon in the upper left corner), add to Google classroom (icon in the upper right corner), and NoodleTools and MLA 8 citations (bottom of every entry).
FactCite 123 (for primary grades)
NEW! FactCite 123 LINGO (Spanish translation; if you're interested in this new database, let us know and we'll add it to your preview and send you 'getting started' instructions)
Biography for Beginners
Sports Champions
Shapers of Society
U.S. and World Biography
Mythology
American History
Science
Essential Information
Countries and Cultures
Defining Moments in American History
---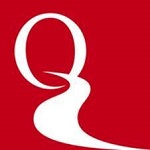 As the need for online access increases, we are here to help. Simply contact your account team or email customerservice@proquest.com. In the meantime, here are some quick reminders of what's available to you through your ProQuest resources:
You and your users can access your ProQuest products from home at any time.
Google Classroom, Google Drive and Microsoft OneDrive integrate with many ProQuest products.
Educator resources are available with SIRS Issues Researcher, SIRS Discoverer, CultureGrams and others.
Our LibGuides are great sources for additional help and ideas.
What You Can Do Now
Remind teachers and staff of the availability of remote access to the ProQuest resources provided by your library.
Provide links and authentication information to share with students and parents.
Share contact information for ProQuest with teachers, parents and students so we can help them resolve any authentication issues they may encounter. We are also happy to answer their questions. Contact information is right here at the ProQuest Support Center.
---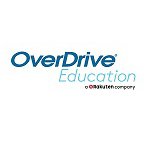 Overdrive has the following resources in place as schools move to remote learning over the coming weeks:
Sora Increased Remote Access Tool Kit
OverDrive - School's Closed Kit
---
Helpful Tutorials/Links:
---
All Digital Educational Resources questions should be directed to:

Susan Flanagan, Consortium & Member Engagement Manager at susanflanagan@misbo.com
Jay Danielson, Director of the Purchasing Consortium at jaydanielson@misbo.com