Buyer's guide
A school's purchasing program should be grounded in the tenets of the school's mission and values. For over 40 years MISBO has built the most complete consortium that exists with a foundation dedicated exclusively to independent schools. Through this network, we continue the tradition of finding solutions to today's problems and anticipating tomorrow's needs.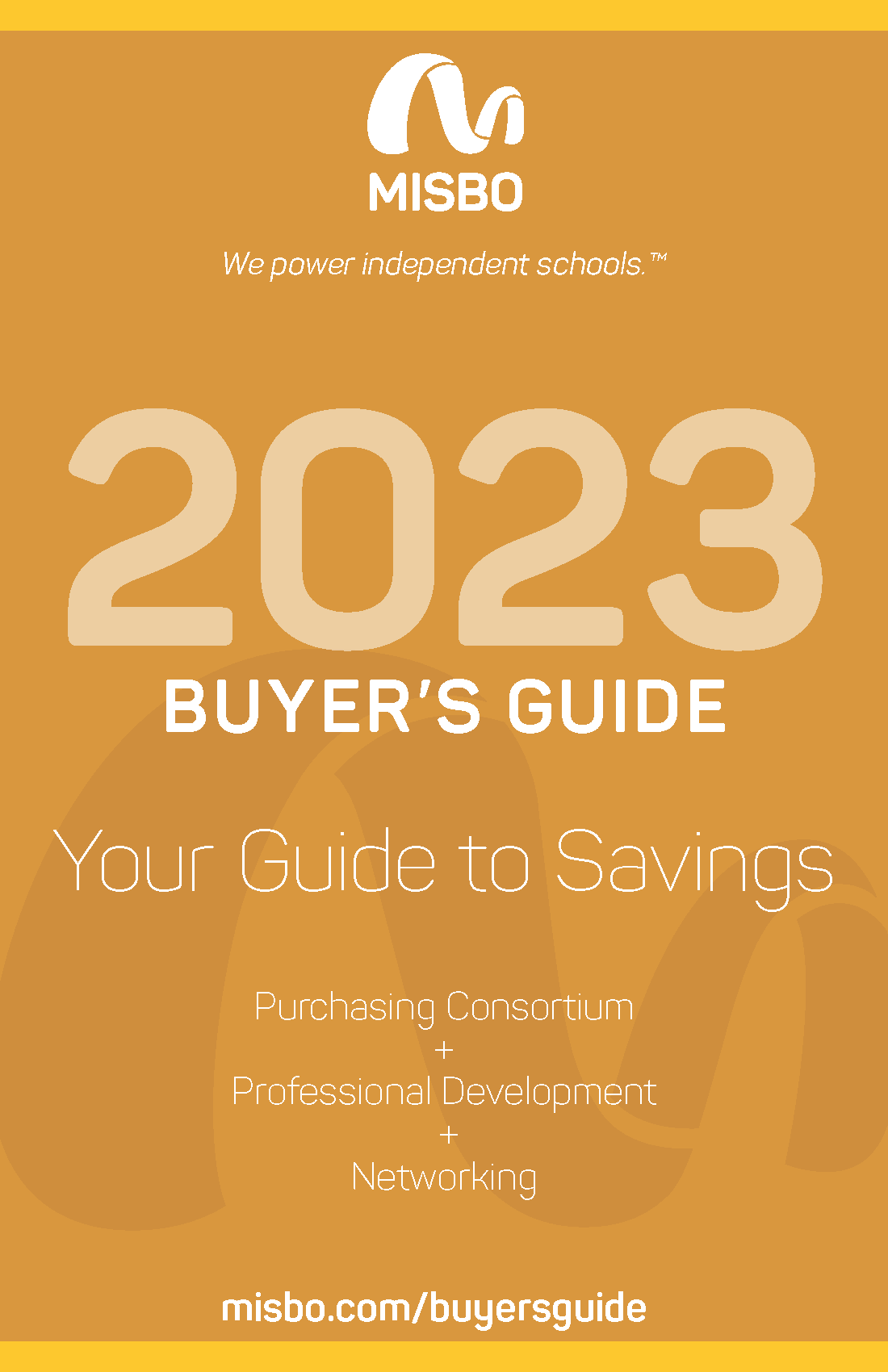 CLICK HERE TO ORDER A DIGITAL OR PRINTED COPY OF THIS PUBLICATION.*
(*MISBO members must be logged in prior to ordering.
If you don't have a login, please click here to create an account.)


If you have any questions, please contact Susan Kimmel or use live chat.