the Independent school
Group Retirement plan
a Multiple Employer plan for independent schools
Ready to take managing your school's retirement plan off your to-do list?
Members now have access to a retirement plan designed to address your unique needs, while offering cost efficiencies, simplified administration, and reduced fiduciary burden. This member benefit is offered through Transamerica, in partnership with OneDigital.
Upcoming Information Sessions - Register Today!
What is a 403(b) Multiple Employer Plan (MEP)?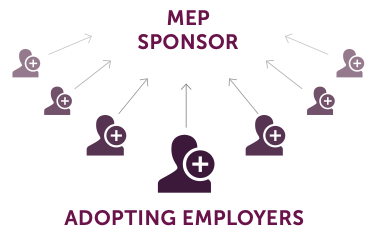 A MEP is a retirement plan for organizations that typically have a common interest but are not commonly owned or affiliated with one another. For schools seeking a cost-effective retirement plan that's easier to administer than a traditional single employer plan, a MEP could be a great option.
MEPs provide a better way for schools, referred to as adopting employers, to pool their collective opportunity and gain efficiencies. The MEP sponsor (MISBO) hosts the plan and master contract, relieving adopting employers of extra responsibilities, allowing them more time to focus on their day-to-day business.
We invite you to join The Independent School Group Retirement Plan where you can take advantage of:
Reduced board fiduciary obligations and liability. Read more here about the recent SCOTUS decision, summarized by our friends at Fisher Phillips.
Service provider oversight
Investment oversight
MISBO takes on the annual audit
No individual Form 5500 reporting
Minimal plan maintenance
Customizable plan design options involving eligibility,matches, vesting schedules, and more
Potential cost savings
Administrative efficiencies
Want to Hear More?
Schedule a quick 15 minute discovery session with consortium partner OneDigital with your school specific questions. Contact Michelle Shea, Vice President, at michelleshea@misbo.com to schedule your session.
RELIEVE your anxiety: A retirement plan audit that didn't go as planned
We Make It Easy!

How easy? Contact us below to get your questions answered or schedule some time to discuss the program further.
Questions about our MEP? Contact us.