MISBO/CORPCARE EAP PROGRAM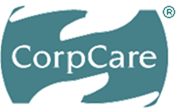 CorpCare's comprehensive Employee Assistance Program strives to produce happier, healthier, more productive employees. CorpCare EAP equips the employee and their family members with the tools needed in addressing and resolving situations that arise at work and at home. Confidentiality is fundamental in CorpCare's EAP. They are fully compliant with HIPAA (Health Insurance Portability and Accountability Act) and other state and federal confidentiality laws. For more information about CorpCare's EAP program for MISBO member schools, you can call 877-843-1057 or go online to www.corpcareeap.com to learn more about their services.
24/7 Toll-Free Dedicated Helpline with OPI translation services
Personal Face-to-Face Counseling
Legal/Financial Consultations
Interactive Website
Enhanced Work-life
Customized National Affiliate Network
---
CorpCare's EAP provides employer services available to your human resource personnel and managers.
EAP Orientations
Supervisory and Employee Training
Wellness Seminars
Health Fair Consultation
Policy Consultation
Management Consultations and Referrals
Clinical Case Management
Critical Incident Stress Debriefings
Dedicated Client Manager
Promotional Materials
Utilization Reports
If you're from a MISBO member school, follow the button below for more details on this contract (login required).