MISBO/USI Insurance Services
As a leading national insurance brokerage and consulting firm, USI delivers customized employee benefits.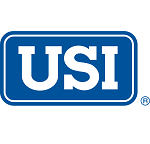 Their Employee Benefit Practice analyzes client business issues and challenges leveraging USI ONE™, a proprietary platform integrating analytics, networked resources and strategic planning to deliver customized solutions with economic impact.
They offer a broad and deep set of measurable solutions that help MISBO Member Schools use their employee benefit offerings to attract and retain talent while maintaining an efficient and affordable cost structure. Solutions include:
Strategic Underwriting & Benchmarking
In-house Benefits Compliance support
Benefits Admin Technology
Online Education for HR Staff and Employees
Their goal is to partner with Member Schools to develop a comprehensive strategy that consistently improves the health of your population, enhances the end user's experience, and fits within the culture of your organization.
Click the image below to download USI Employee Benefit Solutions Brochure