Turf Maintenance: How it Can Save you Thousands!
TURF MAINTENANCE: HOW IT CAN SAVE YOU THOUSANDS!
Regular maintenance will extend the life and optimize the playing surface of your sports turf field.
Your school has worked for a long time to make this field a reality. You've probably held fundraisers and budget meetings and built relationships with community sponsors. All this to build and install a beautiful and custom-designed sports field with synthetic turf field that is advertised to be easier and cheaper to maintain. Now that the field is built, what happens next?
Your surface will perform, look, and feel better for a longer period of time if proper maintenance procedures are followed. A proper maintenance program is vital to protect your facility's investment. If ignored or not tended to properly, you could find yourself looking to replace your synthetic turf years before you had originally planned.
Establish a maintenance schedule based on amount of use
Multi-use fields see a lot of traffic. Not only does your football team practice and play their games on it, but both your boys' and girls' soccer teams, the lacrosse team and maybe even elementary PE class use it from time to time. On these high traffic fields, maintenance will prevent premature wear of fibers, redistribute infill that has migrated or compacted, and remove buildup of potentially dangerous foreign debris. Multi-use fields will benefit from grooming every 80 hours of use. This can equate to a monthly visit for a multi-sport use field, during the fall and spring, maybe less in winter and fall.
Purchase the essential tools and equipment needed, and train the individuals who will complete the maintenance
We suggest, at the bare minimum, using a commercial turf brush attachment that can be pulled behind a Gator or other ATV-type vehicle. Routine brushing simultaneously achieves three objectives: keeps infill layer uniform in its distribution, ensures the fiber is protected, and that the exposed part of the fiber is uniform in its direction and stays erect.
We highly recommend a more detailed and deeper maintenance to remove foreign debris and contaminants. Using a large pull-behind magnet, all matter of harmful ferrous metal (cleats, screws, etc) is removed from the field. And a large commercial spring tine rake will de-compact infill material. This will loosen the material to increase the shock absorbency and support the upright fiber. Deep cleaning of this nature removes dirt and contaminants and also improves surface drainage.
Or contract a highly trained and insured synthetic turf maintenance company to service your field(s) for you
This will eliminate the need for additional equipment, added workload & training for your staff, a "set it and forget it" schedule, and the added confidence that comes with an inspection and written maintenance summary. Advanced Sports Group offers this service, in a variety of packages, whether we've built the field for you or not. ASG uses proven grooming equipment from Greens Groomer, a pioneer in synthetic turf maintenance and safety. We will meet with you to assess your fields' needs, taking into consideration the amount of use and age of the turf before recommending a maintenance plan. Upon request, our plans can also include annual GMAX testing to test the shock attenuation performance (impact) of your field.
Follow the user manual that came with your turf
Make sure to keep surfaces free from metal cleats, vehicles other than pneumatic rubber-tired maintenance vehicles, and food or drinks other than water. Your manual will also suggest the manner in which you should add infill to high impact areas. Adding too much infill can be very harmful to your student athletes. If the surface of the field becomes too spongey (too much infill), it can lead to soft tissue injuries such as ACL, PCL or MCL tears. Therefore, we suggest contacting a professional when it comes to servicing your field.
The realized benefits from routine maintenance include consistent footing and ball bounce throughout the surface, maximum aesthetic appeal, and lengthened life expectancy. This translates into literally thousands of dollars in savings each and every year, while simultaneously extending the life expectancy of your synthetic turf field.
---
---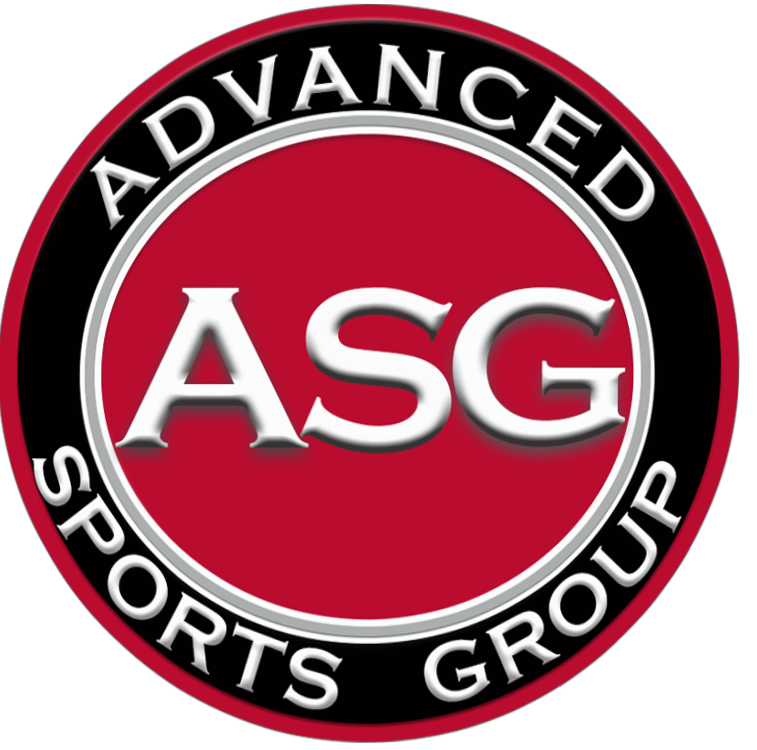 Advanced Sports Group is a recent addition to the MISBO consortium, offering a turn-key solution, specializing in the construction and installation of multi-sport synthetic turf fields, athletic complexes and playgrounds.  You'll find that there are various services that ASG can provide to keep your athletic facilities in superior condition and help them to last for many years. From a single field to an entire complex, Advanced Sports Group has the ability to do it all. With the support of our parent company NPSG Development, we can operate in over 33 states, and growing, as General Contractors. The team of NPSG Development and Advanced Sports Group is strengthened even further with the strategic partnership of Shaw Sports Turf. Our team provides strong financial backing along with the quality products that have a long-standing history of innovation and durability. To learn more, you may visit our website at www.asgsportsfields.com or contact us for information, including a complimentary maintenance consultation at info@asgsportsfields.com.