The Emergence of Technology-Driven Interactive Learning in Schools
The Emergence of Technology-Driven Interactive Learning in Schools
By Rick Duerr, Co-Founder & Partner, EDGE Business Systems
Interactive learning isn't necessarily a new concept. Teachers have always mixed in student interaction, whether it was a group project, dressing up like your favorite President to deliver a famous speech, or even dissecting a frog. But there is no denying that technology has taken interactive learning to a whole new level.
The Sky's Not Even the Limit
Think about what the addition of technology has done for education. It invites the world into the classroom…there are no boundaries. It allows kids access to endless resources from anywhere and anytime. It makes learning more interactive and collaborative…kids can talk to people on another continent if they want to. They don't just have to read about an event or process…they can experience it first-hand by watching a video or live demonstration. Want to experience what it's like to walk on the moon? No problem…there's an app for that! Teachers who harness the power of technology in their interactive learning instruction spark innovation and enhance student comprehension. In fact, a study at Carnegie Mellon University showed that interactive activities are six times more likely to help students learn.
With a simple internet connection, kids can access information 24 hours a day, 365 days a year. And they can learn at their own pace. Is your kid more of a night person? No problem, he/she can study later in the day! Pretty much everything is available online too—data, research information, apps, pictures—you name it, it's out there. With technology, teachers can build this wealth of information into interactive learning experiences that can be customized easily for each child. And don't worry, teachers will never be replaced by technology…we'll always need teachers to instruct and guide our children on how best and when to use these resources.
Interactive Technology
Interactive boards and collaborative software have become very popular technological tools in classrooms. These resources allow students to collaborate, in real time, with their teachers individually or collectively in a group setting. And now, more than ever during this current health crisis, this technology allows students to continue to receive that classroom experience from their homes. It's truly amazing how adaptable learning can be with the right tools and technology. The blended learning experience has been an engaging way to learn and retain information.
Education technology makes learning more interactive and collaborative. Rather than just reading or memorizing information, kids can learn by doing. They don't just have to read about Mt. Everest, they can virtually climb it themselves. Reading history can be pretty boring…but experiencing a battle via a video re-enactment makes it so much more exciting and memorable. There really is no limit as to how much technology can enhance a child's learning experience.
Encouraging Innovation
With the ability to access pretty much anything and anyone at any time, kids become more innovative. Instead of simply writing a paragraph, they can now record a video or create a digital picture. They can work in groups and collaborate via an app or collaboration software. Integrating technology into the classroom allows kids to think outside the box…to be creative without boundaries. It also allows teachers to be innovative in how they teach as well. It's not only exciting for kids to experience things first hand, but it makes teaching history or math even more exciting too. Technology encourages everyone to be more innovative!
The Math is Easy
I think if you polled a group of teachers and asked them how they feel about technology in education, I think you'd find the majority of them would agree that integrating it into their teaching curriculums offers new ways for students to interact and engage with course materials and each other. Thanks to technology, education is no longer limited to who and what is in the classroom. The boundaries to learning are unlimited and more engaging, and statistics prove that interactive learning works! So, when you look at it, the math is pretty easy: technology + education = better learning!
---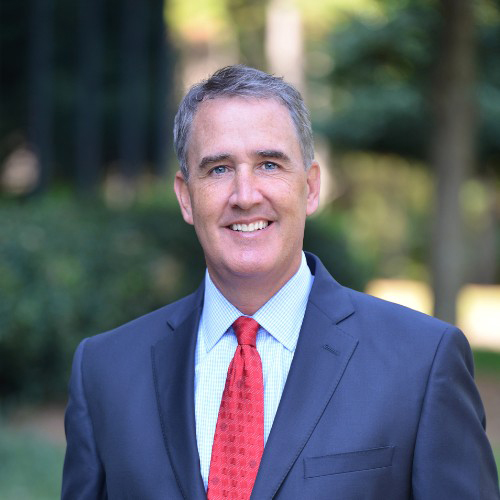 Rick Duerr has over 21 years of experience in the document imaging industry. He spent the first 11 of those years with IKON Office Solutions, where he started as a sales rep and worked his way up to Major Accounts Manager with a sales force of eight account executives. Mr. Duerr later joined DocuTeam in 2008 as the Director of Major Accounts. In February 2008, Rick Duerr Co-Founded Edge Business Systems, and remains an active partner.
Mr. Duerr holds a B.A. from Radford University and an M.B.A. from Mercer University. He has lived in Atlanta with his family for 26 years.