Ready, Set, Learn! Save Energy, Save Time, Save $$$
Ready, Set, Learn! Save Energy, Save Time, Save $$$
A productive learning environment relies on everything in the background to be running seamlessly and efficiently. That means making sure the lights are bright, the communications systems are running, safety equipment is at the ready and tablet screens are intact, powered up and ready to take advantage of every teachable moment. Schools looking to make energy-conscious changes and updates will find that they can save time and money, too. The experts at Batteries Plus Bulbs will work with you and your team to properly assess your needs, discuss usage and applications, and make sure your equipment is functioning as efficiently and safely as possible.
Power Up
Equipment large and small needs to be at the ready and set to go right when teachers, administrators, and maintenance staff need to use it. (Thereby preventing those awkward "why isn't this working???" moments.) Classroom tablets require full-strength batteries. So do projectors, emergency lighting & security systems, communications systems, maintenance & lawn equipment, and floor scrubbers. And so much more.
Bright Ideas
Indoors and out, spaces need to be appropriately, efficiently and effectively lit. Where should that happen? Parking lots: Is there enough light, covering all of your space, right up to the walkways? Is the light bright enough? Can you switch over to LED bulbs to realize cost and energy savings? Walkways: Are they visible? Entrance lights: Highlight your doorways so folks know where to go during evening events and games. Inside lighting: Gymnasiums, hallways, classrooms and storage spaces need different types of lighting. Make sure each zone's lighting is safe, efficient, and appropriate.
School Repairs
Tablets are a big part of learning and kids are notoriously tough on their devices. It's important to have a reputable repair resource in your contacts for when broken screens and dead batteries inevitably occur.
Case Study
Is your school looking to make a change? Here's an example of the savings your school could realize. De Pere Middle School in northeastern Wisconsin needed help to reduce their maintenance costs, lower their energy consumption, save on their utility bills, and improve the lighting in their gym using zone lighting.
After the initial phone call, our lighting experts visited De Pere Middle School to see exactly what the pain points were, what the challenges would be, what could be done to help, and which solutions they could offer. Together, the team decided to convert the gym's outdated metal halide lighting to high-quality LED linear high bays. The new LEDs have improved the overall aesthetics of their gym, provided the functionality they were looking for, with specific zone-targeted lighting, and saved them money and time along the way. Longer lasting bulbs mean lower replacement costs and less frequent bulb changes, resulting in a labor savings, too.
Let's take a closer look:
Energy Savings:
Energy saved per fixture: 217w
kWh reduction: 815
Estimated annual energy savings: $2,442
Return on investment payback: 3.2 years
Additional Value Added:
Even, crisp lighting, separated into predetermined zones
Eliminated HID lamp warm-up and recycle time
100,000+ hour service life
10-year warranty
---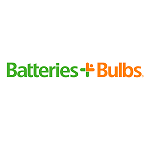 Contact us today to find out how Batteries Plus Bulbs partners with MISBO schools to keep the power running and the lights up, with exceptional customer service and a cost savings, too.
Batteries Plus National Account Coordinators |  naorders@batteriesplus.com | 800.770.7440