People Matter Most
Date posted
November 5, 2019
People Matter Most
This article is drawn from their workshop at the 2019 MISBO Fall Conference
By Steve Mandell, Founder, Big Back Pack and Mandell on Safety and Security and
Larry Pitmann, Chief Financial Officer, Carrollwood Day School, Tampa, FL
The economics of independent school education are tied most directly to the recruiting, hiring, and retention of your faculty and staff. With only 4% of incoming college freshmen choosing to enter the teaching profession, there has never been a more critical time for independent schools to focus on the development of their workforce in creative and dynamic ways. Teacher turnover is at an all-time high with more people choosing to leave the profession in the delicate 3-5 year window. To combat this difficult challenge, the next generation of prospective educators need to understand and be in sync with your school's mission, while being engaged in the life of the school.
Effective practices for all organizations need to be rooted in firmly understanding the critical goals of meeting both employee satisfaction and creating employee engagement. Employee satisfaction is determined from both motivation and hygiene factors (Herzberg).  Hygiene factors are largely transactional, while motivation factors can be much more powerful. In combination, they include compensation, recognition, advancement, personal growth, respect, the work itself, working conditions, coworker relations, policies, and rules. As these factors improve, job satisfaction increases and dissatisfaction decreases. 
"Employee engagement differs from satisfaction in that engagement involves the heart, spirit, hands, and mind of the employee, rather than the transactional relationship brought about by satisfaction/hygiene factors." (Maylett) As employers, we must find things that our employees or our potential employees are passionate about and encourage those passions and emotions to become actions. Attracting and retaining excellent talent requires schools to communicate what the school stands for, what they expect, and how they are going to help employees become and stay engaged with their profession. Schools need to help employees find and develop the "why" within their purpose.
In putting professional staff at the center of your organization, ultimately, all schools share the same desired goals:
Being known as an employer of choice with well-defined values
Generating a greater number of qualified candidates
Promoting diversity as a value proposition
Seeing an increase in the number of employee referrals of qualified candidates
Facilitating the creation of critical talent pipelines in the employment market
Retention of talent
As schools start to embrace this year's hiring season, how are they really prepared to retain their best and attract excellent new faculty and staff? We would like to offer up a foundation of four building blocks. How does your school best represent its Employment Brand and Employee Value Proposition during the hiring process? Do you have deliberate Corporate Social Responsibility initiatives in your school? Lastly, How do you invest in the continued growth and development of your faculty AND staff? We hope these four concepts will help you in the goal of being an employer of choice.
Employment Value Proposition is your school's engaging set of characteristics, features, and values that describe what it's like to work in your organization and how it improves employees' lives. Have you taken the time to identify these ideas and how do you make it clear to both current and prospective employees?
Employment Branding is the process of positioning an organization as an "employer of choice" in the labor market. Think about how your school's values are represented in your application materials, the careers section of your website, or through the actual hiring process. Does every step and detail communicate clearly and effectively your values and features?
Corporate Social Responsibility Initiatives is a concept whereby business organizations consider the interest of society by taking responsibility for the impact of their activities on customers, suppliers, students, families, and employees. Corporate Social Responsibility includes environmental sustainability initiatives, direct philanthropic giving, ethical business practices, and economic responsibility. How do you do it?
Professional Growth Planning needs to move to the front of conversations with prospective employees. Your faculty and staff want to be involved with institutional goals as well as see how their own goals matter in their professional growth. Do you have a manageable, sustainable model of evaluation for ALL employees? Does your staff know what is expected to focus on continuous improvement? Do they know how their work relates to key strategic initiatives? Last, but not least, are there opportunities for meaningful self-reflection and deep dialogue for everyone?
There is a great body of research and discussion that these are critical elements in not only building a competitive edge in human capital, but failure to do so actually inhibits our ability to recruit, hire, and retain quality faculty and staff. Stand up to stand out as you start this process for 2020-2021. Work toward positioning your school as an employer of choice when navigating this challenging market for outstanding professionals.
---
S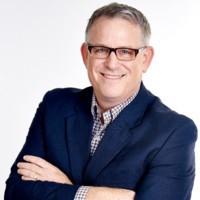 teve Mandell has spent 25 years in education, most recently serving as Head of School of Pinewood Preparatory School in the Charleston, SC area. In addition to being a Head of School for 10 years, Steve has held various administrative posts in independent schools including Chief Financial Officer and Guidance Director, where he created numerous programs and curriculum for student guidance, faculty professional development, and health education. He is a Certified School Safety Manager through the Institute for Safety and Health Management as well as an Authorized Facilitator for Darkness to Light Stewards of Children Training.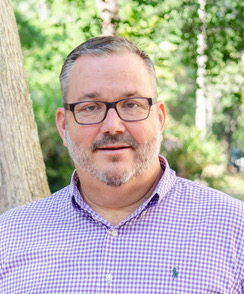 Larry is the Chief Fiancial Officer at Carrollwood Day School in Tampa, FL. Prior to joining CDS, Larry Pittman spent the past 14 years as the director of finance and operations at The Pine School in Hobe Sound, FL. There he was instrumental in starting a high school and consolidating two campuses to the current K-12 campus.  Pittman has served as a board member of MISBO and chairperson for the Emerging Issues committee. Larry has also served on the MEDICO nonprofit board for international humanitartian work.  He has a bachelor's degree in accounting from Florida State University and earned his MBA in international business at NOVA Southeastern University. Prior to the education industry, Larry worked in corporate accounting.

Larry is a Gulf War Veteran and volunteers regularly, assisting veterans and their families as well as international humanitarian efforts in Central America. An avid outdoorsman, he likes spending time paddle boarding, hiking, hunting, and fishing. Larry and his wife Eileen have two adult daughters, Grace and Claire who both attend college in Florida.