Finding the Balance in Early Childhood Education
Finding the Balance in Early Childhood Education
By Linda Gail Walker, Master Trainer for Environmental Implementation Services at MeTEOR Education
Early Childhood Education and especially the benefits of Pre-K are trending topics in current education circles.  Anyone would be hard pressed to find a reason that a high-quality Pre-K program is not a good option and beneficial to students.  However, there is great range in the schools of thought about best practices and structures for what constitutes high-quality Pre-K programs.  As schools grapple with how to provide the best Pre-K environments for their students, one big question that often needs to be answered first is whether the program is going to be more academic-based or play-based?  There is much research about the benefits of both through the lens of social value and predictors of later academic success, but unfortunately even the research doesn't always agree on these outcomes. This can make it difficult for school leaders when deciding what is the best benefit to their school and what appeals to their stakeholders.  Let's look at some components of these two program philosophies:  academic-based and play-based.
Academic-based programs are often structured and have a strong teacher presence as a guide to instruction.  Environments tend to be very print-rich and have more structure with regard to furniture and room layout. Though there could be elements of play added in, the environment and experience are traditionally more academic in design. The learning experiences are often taught through literacy, in both reading and math, and age-appropriate standards are the focus.  Additionally, students have more structured social interactions rather than choice in activities or tasks.
Play-based programs are usually less-structured and more student directed, with teachers facilitating rather than providing guided instruction.  Environments are often centered around a discovery-based approach for learning where students get to choose what interests them with little teacher direction.  Many play-based programs have environments with various learning zones as opposed to a more traditional academic-based environment setting (desks/chairs).  Students in play-based programs may be exposed to some, but not necessarily all, of the literacy skills that would be addressed in the academic-based programs; however, the key focus within the play-based structure features a hefty dose of authentic social development.
So, what is the best approach for your school?  There may be some melding of these philosophies in programs but many "purists" believe strongly in one or the other.  For example, in academic-based programs, student "play areas," such as building block centers, would have strong ties to both math and reading literacy -  like counting how many blocks can be stacked, putting letters on blocks in order, and other tasks related to skill development.  Purists in play-based programs believe children should have freedom from structure so that their natural inclination and interests won't be stifled; therefore, all areas should have unrestricted access, as appropriate.  Again, this can make it even more difficult for schools to delineate between the best ways to implement a high-quality Pre-K program that appeals to their stakeholders and ensures the desired learning outcomes are met.   
The good news -- many schools are finding a happy medium utilizing the components of both philosophies in order to create a high-quality Pre-K program with both social-emotional and academic benefits. 
---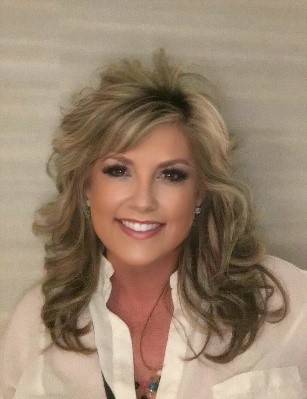 Linda Gail Walker
Some things are a perfect fit and that is how I felt when I learned of MeTEOR's message about leveraging High Impact Learning Environments to increase High Impact Learning Experiences. It made so much sense that I moved from consultant and joined the MeTEOR team as the Central Region's Instructional Designer and High-Impact Learning Experience™ Solutions Leader. It is my passion to work with schools to help them on their journey toward student success, taking them from where they are to where they strive to be by utilizing best practices and an instructional framework that is customized and tailored for professional learning that is practical and sustainable.
I love to look at life as an adventure instead of an ordeal and my two sons have been my best teachers. Life is made even better with my family, three dogs, four cats, four horses and a little herd of cattle. I love working with kids and 20 years ago, I helped found a non-profit in my area to provide resources for abused and neglected children and we are still going strong today. I'm currently writing a book and contemplating my next adventure as an empty nester.
MeTEOR Certification:
Master Trainer for Environmental Implementation Services
Solutions Leader for Environmental Implementation Services