Preparing to Restock, Replace, and Reset!
Preparing TO RESTOCK, REPLACE, AND RESET!
Restocking For Summer
Summer will be here before you know it and that means wrapping up the current school year, assessing your needs, and getting everything in place for the school year to come. As students head home on break, there are bulbs that need replacing, batteries that need to be swapped and tablets in need of repair. Here are a few ideas to help your school restock, replace, and reset for the new school year.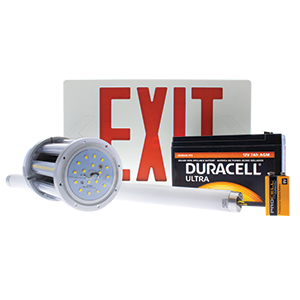 Batteries
Batteries play a crucial role in schools, powering everything from laptops and projectors to floor scrubbers, maintenance equipment, and more. With so many applications dependent on battery power, it's important to test your batteries to make sure they are still functioning properly. Take a walk around the school, checking all applications.
Begin with the classroom. Test the batteries in laptops, tablets, and projectors. Now for the hallways: Be sure to pay special attention to security applications like alarm systems, emergency lighting, and door or gate openers. Don't forget about lawn equipment, floor scrubbers, and other maintenance equipment.
Lighting
Proper lighting is essential for creating an optimal learning environment, as well as an important factor in maintaining student safety. But how do you know whether you're lighting your school effectively? One great way to do this is by scheduling a free on-site assessment.
During one of these assessments, a representative will visit your school to help you identify spaces in which you can use lighting more efficiently. Does your school require additional outside lighting? Your rep can suggest the best product to fit your school's needs. They can also advise you on the best bulbs to light specific areas like classrooms and gymnasiums and even help save you money by identifying energy company rebate programs you might not be aware of.
UPS Systems
A UPS system — short for Uninterrupted Power Supply — is a must-have for any school or educational facility. It provides you with a valuable source of backup power, so that you can continue operating in the event of a power outage. This will help keep valuable safety equipment like cameras, fire alarms, communications systems, and access controls running. Plus, most UPS systems also offer surge protection to help protect computers, networks, and servers.
If you don't currently have a UPS backup, now's the perfect time to pick one up. If you do have one, be sure to check your batteries to keep it operating at peak performance. Most UPS batteries have a lifespan of three to five years. Many systems will alert you when it's time to change batteries, but it's a good idea to perform regular check-ups just to be sure.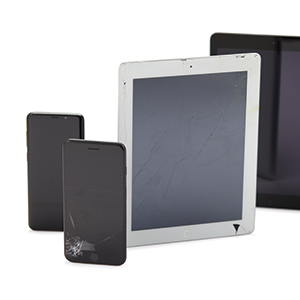 Repairs
Does your school use tablets or other devices as part of your curriculum? Kids can be extremely tough on delicate equipment. Be sure to give each tablet a thorough inspection, examining it for damages to screens, buttons, and ports. Also, check the batteries to make sure they're still operating at optimum performance. If you do find damage, take them to a certified repair specialist. Repairing them will help save you the cost of replacing them entirely.
Recycling
As you swap out batteries and bulbs, don't forget to recycle. Batteries Plus Bulbs offers a recycling program to help dispose of spent batteries and bulbs in a safe, environmentally friendly way. We recycle according to your local, state, or national ordinance and will even come to collect your recyclables.
---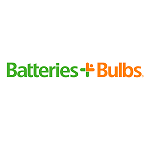 Contact us today to find out how Batteries Plus Bulbs partners with MISBO schools to keep the power running and the lights up, with exceptional customer service and a cost savings, too.
Batteries Plus National Account Coordinators | member@batteriesplus.com | 888.905.2014