Doing the (Copy)right Thing
Date posted
March 19, 2020
Doing the (Copy)Right Thing
By MJ Malik, Swank/Movie Licensing USA
Today we are all learning to be good digital citizens and teach students how to do the right thing in an evolving highly digital world. A simple definition of integrity, as told to me by my very wise daughter when she was in 4th grade, is doing the right thing even when no one is watching. In a nutshell you can apply this to all aspects of digital citizenship as we navigate through the murky waters of using tech in a responsible way. You may already be familiar with digital citizenship with regards to using software licensing, textbooks, sheet music etc.
Copyright relating to public performance can be complicated and seem intimidating to understand if you haven't studied it specifically but we will break it down today to empower you to share information about this in your schools.  Anytime you use or borrow an artist's work you need permission to do so. Sometimes this can be a letter of permission from an artist with appropriate credit given, paying for the rights to perform a play, licensing a song for a specific use, and what we will focus on today acquiring a public performance license to show a movie.
                The only time a license would not be required when movies are shown in the school would be as part of the educational exemption. For the movie showing to qualify for this "Face-to-Face Teaching Exemption" the minimum amount of the film must be used to support the lesson and the additional parameters must be met:
A teacher or instructor is present, engaged in face-to-face teaching activities.
The institution must be an accredited, nonprofit educational institution.
The showing takes place in a classroom setting with only enrolled students and the teacher in attendance.
The movie is used as an essential part of the core curriculum being taught.
The movie being used is a legitimate copy, not recorded or "ripped" from a legitimate copy or TV.
When using movies in the school setting outside the face-to-face teaching exemption a license is required. Once you have met that requirement with a public performance license you can open the doors of responsibly using movies at your school in a variety of ways!
Engaging families across your community with sensory friendly movie nights, themed movie nights for Black History Month, Women's Awareness month, etc…
Planning Parent's Night Out events as an easy way to raise funds.
Empowering the Aftercare Program at your school to use movies in their plan.
Entertaining students with Holiday or End of the Year Movie Celebrations.
Offering flexibility to use movies when inclement weather pops up.
And more! There are always creative ideas popping up where movies are used to enhance the student/family experience.
---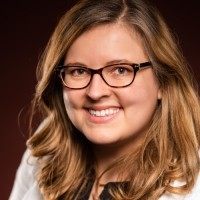 MJ Malik is the Customer Relationship Manager at Swank Movie Licensing USA. With over a decade of training experience partnering with organizations on a variety of topics she currently provides educational resources on copyright for schools, driving home the message of "Doing the right thing" and empowering everyone to practice good digital citizenship.  MJ is a California native living in the Midwest, actively involved in her children's clubs, parent groups, and schools. In her free time she plays tennis with her family and does yoga with her cats.
To learn more about copyright and movies you can visit https://www.swank.com/k-12-schools/copyright/ and https://www.motionpictures.org/what-we-do/advancing-creativity/ or to request additional resources to share with your school contact Swank Movie Licensing USA.
For purchasing Swank Movie Licensing USA, visit the MISBO Digital Educational Resources portal or contact Susan Flanagan, MISBO Consortium and Member Engagement Manager.