Fun with Purchasing: June 2023 Updates
Safety & Security Blog
"Safety and Security in Independent Schools: An Increasingly Crucial Task"
By Susan Kimmel, Director of the Purchasing Consortium, MISBO
In an ever-evolving K-12 independent school landscape, ensuring the safety and security of students, and staff has become an increasingly crucial task.
Most recent Consortium Hot Topics blog post
THE IMPORTANCE OF SCHOOL MAINTENANCE AND HOW TO GET IT RIGHT
By Dana Grove, FMX
Schools require extensive maintenance and care to keep them running smoothly. At any given school, there's likely a long list of maintenance and repair tasks on your schedule and countless more just waiting in the wings.
New Partners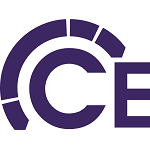 Carrier Enterprise is a world-class HVAC supply chain services provider. Carrier Enterprise takes the complexities of the HVAC Supply Chain out of your hands so you can focus on what you do best.
Updated Partner Contacts
Contacts change but you can find those updates here!
Pam Aulakh | 800.800.0019
PPG Architectural Finishes, Inc
Sheldon Roth | 813.789.0143
Tom Haslach | 678.354.6726 x221
Shenise Taylor | 404.907.9669
MISBO Partners Highlights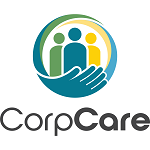 How boring would life be if we were all the same? Our diverse experiences, cultures, talents, and backgrounds add so much value to our workplaces and communities. They deserve to be celebrated! The more we know about others, the more we have to build meaningful connections. This month, let's honor and amplify the things that make us who we are!
---

Improving Parent Relationships with School Safety
Nothing is more important to the families your school serves than knowing their children are safe in your hands. Creating a strong school safety plan not only keeps students safer, it can also strengthen the relationship between your institution and its parents. Read on for some tips from our partner, school safety expert Pikmykid, on creating a school environment that parents trust.
End School Fundraising Frustrations Once and for All!
FACTS understands the importance of building strong relationships with both current and prospective donors, which is why they've updated their tools and pricing options to cater to every school's budget, regardless of size. With FACTS Giving and SIS sync, you can conveniently save valuable time without having to go through the hassle of complicated download and upload procedures.
---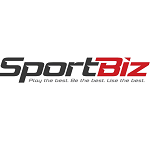 .
You can skip the hassle of an extended project management process and simply shop, click, and get your equipment delivered straight to your door. From Basketball to Volleyball to Wall Pads to Pickleball, we want to make your life easier when it comes to equipping your teams, facilities, and customers.
---
Summer Solution Sessions: Microsoft Teams Voice
Heading out on summer vacation? Microsoft is not! They're too busy boosting their customer's communication and collaboration game! If you're working too, why not join in for a fun-filled webinar series kicking off with a session discussing Microsoft Teams Voice?
June 29, 2023 | 1:00pm - 2:00pm ET
---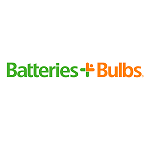 For a limited time, we're offering special savings on Duracell's line of Procell professional-grade alkaline batteries. Now through June 30, 2023, take $4 off a box of Duracell Procell Intense batteries or $2 off a box of Duracell Procell Constant batteries. Limit 6 boxes (can be all one type or a mixture of Procell Intense & Procell Constant). Valid on size AAA, AA, C, D & 9-volt Duracell Procell Constant and Procell Intense batteries.
---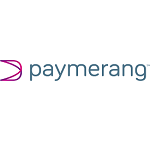 Fraudsters Are Watching. . .
Did you know that 74% of organizations were a target for payments fraud in 2020? Fraudsters constantly create new tools and schemes to hijack vendor payments from vulnerable businesses.
Learn More
---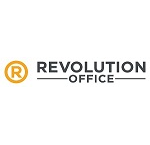 Revolution Office is a full-service office technology company with a one-of-a-kind business model that allows us to offer copier and printer technology at 30%-50% less than other providers, even if you are in the middle of a lease.
---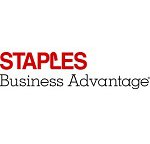 Staples is offering a promotion on the Allsteel Quip chair through June 30. Staples and Allsteel have partnered together to offer their Quip chair for $250.00 anywhere in the continental US. This chair lists for $850.00 and is being offered at 71% off the manufacturer price.
---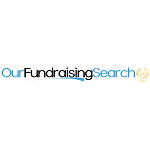 Let OurFundraisingSearch help you reach your fundraising goals with their expert consulting services!
See a full list of their comprehensive service:
---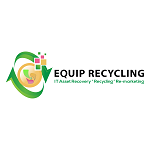 Equip Recycling operates all over the United States and is based in Macon, GA. They are an IT asset recycling company. They can recycle anything that is IT related. This gives you an opportunity to clean out all types of IT items.
---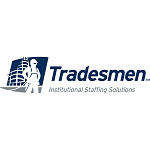 Toolbox Talk
Recognize Fall Hazards and Understand the Procedures to Minimize Falls. Scaffolds, ladders and roofs, are three common sources of falls across trade industries. The latest data from the Bureau of Labor Statistics show that falls were the 2nd largest cause of fatalities in the workplace. It is up to you to make the decision to practice safety, even if others around you are not. No one expects to get hurt so don't leave it up to chance – BE SAFE every day.
Consortium Webinars
Snacks & Partner Facts
Business Officers & Staff | Heads of Schools | HR Directors | Facilities Directors | Technology Directors | Auxiliary Programs | Athletic Directors and more!
Contact Us
As always, we are here to help you find quality products and services at exceptional prices.
Please don't hesitate to contact us with any questions, thoughts, or feedback!