Body Worn Cameras Support School Security
Body Worn Cameras Support School Security
When it comes to visibility and supervision, independent schools have all wrestled with the same disadvantage: No teacher, administrator, or security professional could be everywhere at once. This was the case until the advent of Body Worn Cameras. When your school makes the commitment to outfit its faculty and staff with Body Worn cameras, you are making a substantial investment toward campus safety. Body Worn Cameras allow teachers to have a separate set of eyes always viewing their students. For independent schools employing security professionals, Body Worn Cameras capture indisputable evidence of student behavior as well as corrective actions taken to redirect the students. These devices can also serve as training tools for administrators to review the effectiveness of classroom management, disciplinary measures, and adherence to the curriculum. Whether students are taken off-campus for a field trip or taken outdoors for recess, Body Worn Cameras can ensure they are never without constant supervision.

Why should your school use Body Worn Cameras?
Creates an unbreakable link between teachers, aides, administrators, and security staff
Helps to maintain visitor/authorized personnel protocols
Can help to identify harmful situations before there is an issue
Captures clear, indisputable evidence to submit for law enforcement/legal entities
Can act as an independent witness in parent/teacher/faculty meetings
Promotes an understanding of proactive safety, reassuring parents of students
Take security a step further.
With Body Worn Cameras, you no longer have to question what happened during an incident. The evidence is there in plain sight. Most Body Worn Cameras are equipped with technology that can store and record many hours of video and audio and can integrate with CCTV to make sure that you can see every angle of an incident.

What is the best solution for my school?

There are two different options of devices that school campuses can use to optimize supervision.
Commercial-Grade Body Cameras – This option will allow teachers, aidees, and non-security administrators a lightweight, simple solution for visibility. Basic features include:
VMS (Video Management Software) integration
16GB Recording storage capacity
HD Recording (720P @ 30fps)
Wi-Fi streaming capabilities
Flexible mounting options
Security-Grade Body Cameras – This option is built specifically with the security professional in mind. It offers more advanced features such as:
Rugged build to protect from drops/mishaps
IP67 Waterproof/dustproof housing
Full HD recording (1080p @ 30 fps)
12-hour battery life
64GB Recording capacity
Pre/Post recording video capture (up to 2 minutes prior/after)

Providing your school with Body Worn Cameras is essential to ensure your students, faculty, and staff are secure—whether on or off-campus.

---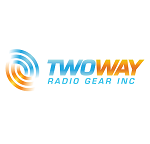 If you're not sure what solution is best for you, contact one of our Body Worn Camera experts today!

Two Way Radio Gear, Inc. is your online resource for Body Worn Cameras, two-way radios, and accessories. Our staff has over 20 years experience in the two-way radio industry in sales, service, and installation. We have the product knowledge and product solutions to best meet your needs. We are committed to providing you with an exceptional online experience and look forward to serving you.