How to Design Competitive Retirement Plans
How to design competitive Retirement plans
By Dave Mauger, New Pinnacle Consulting Group
Providing a retirement plan for employees is a standard and often expected benefit. Initially, the reason to offer a plan may have been to provide employees the opportunity to save for their own retirement. Over time, the school's objectives may change to include employee recruitment, increased retention, and providing a comfortable retirement. We recommend identifying your school's retirement plan objectives early on and designing the plan to meet those objectives.
In a competitive hiring market, talented and experienced employees may have their choice of independent school employers, impacting both hiring and retention goals. Often salary alone is not enough; the school's culture, location, and overall benefit package will play a role in hiring. Benchmarking your retirement plan benefits to other peer schools helps you know how competitive your benefits look to prospective employees and could help you initiate changes to modernize your plan.
We looked at nearly 200 independent school retirement plans across the United States and focused on key retirement provisions that can impact hiring and employee retention: plan eligibility, employer contributions, and vesting.

Plan Eligibility:
At the national level, 48% of the independent school plans we reviewed do not have an age-related eligibility requirement and 52% require employees to be at least age 18 or 21 to be eligible for employer contributions.
Reviewing the southeast region where most MISBO member schools reside, we found eligibility provisions to be very close to the national levels, with 46% of the plans not having an age requirement and the remainder requiring an age requirement (often age 21).
A slight majority of regional schools require a period of service before being eligible to receive an employer contribution. 57% require a period of service anywhere from 1 month to 1 year and 43% do not require any service to be eligible. A handful of plans require 2 years of service, the maximum service period that can be used to determine eligibility, which requires immediate vesting in the plan.
Experienced new hires were likely participating in a retirement plan prior to joining your school, so a service requirement could represent a gap in retirement savings. A service requirement can be helpful if a school experiences high turnover in the first year, to incentivize employee retention or minimize retirement costs for those who do not stay.
Employer Contribution:
An employer contribution to an employee's retirement is especially important when the contract salary or base wages are lower than other employers. There are two types of employer contributions: a match that requires employees to contribute, and a nonelective contribution that is provided to all eligible employees. Offering a match will encourage employee participation in the plan.
Over 65% of the regional school plans we reviewed offer an employer match. The remainder of schools offer either a nonelective or a discretionary employer contribution. The employer contribution for matching plans ranges from 1% to 11%. The employer contribution for nonelective plans ranges from 2% to 10%.
A discretionary contribution's flexibility may come in handy during years of financial uncertainty, such as 2020 with the pandemic causing unstable economic times. Although a discretionary contribution is flexible for the school, employees may not have confidence in the benefit if the employer changes the contribution frequently.
Vesting:
A plan's vesting schedule determines how quickly the employer contributions become fully nonforfeitable. The majority of schools in our study, both nationally and regionally, offer immediate vesting. If the retention of employees is an objective of the plan, a longer vesting schedule may be helpful. Keep in mind administering vesting schedules or changing one can involve additional administrative work and cost.
What are your school's retirement plan objectives? Does your current plan's provisions reflect and support those objectives?
---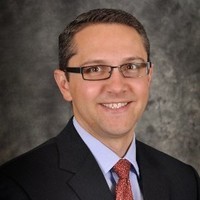 Dave Mauger is a Managing Partner at New Pinnacle Consulting Group, which provides a full range of retirement plan services and specializes in 403(b) retirement plans.