Let's Play a Word Association Game
Date posted
November 1, 2023
By Susan Kimmel, Director of the Purchasing Consortium
Happy November! Let's start the month off with a little word association game!
Don't think about it… just answer with the first thing that comes to your mind when I say:

"Your school's Business Office"

Did you think…
Mysterious Budget Formulas – are they some sort of Excel masterminds over there?
The Mythical Receipt Unicorn – what do they do with all those receipts?
The Budgetary Wizard – do you love how they can wave a wand and work their magic to get you what you need from a seemingly depleted budget?
Coffee, Coffee, and more Coffee – 'nuff said!
What about when I say:

"Your school's HR Department"

Did you think…
The Meeting Maestro – how many meetings are enough?
The Great Background Check Expedition – are they like Sherlock Holmes when it comes to digging up the goods?
The Master of the Acronym – what on earth does "XZHWY" stand for?
WWHRS – What would HR say – do you always feel compelled to say, "Let's run that by HR"?
Whatever your word association is with these crucial departments in your school's operations, these are the unsung heroes. Numbers, paperwork, privacy, and spreadsheets may not be your cup of tea, but boy are we glad it's their cup of tea. These dedicated individuals make your school run like a well-oiled algebra equation!
With the help of these MISBO Consortium Partners, we can help make their job a little easier, help your school save money, and reduce some headaches along the way. Check out these must-haves for your school.
**Go ahead and make sure you are logged into your misbo.com account to see all the details when you click on the links!
---
For the Business Office
Systems and platforms galore
ConciergePad: a safety platform designed to safeguard your staff and students through real-time tools that monitor visitors as they enter your facility, student behavior while they are on-site and student dismissal whether it is an early release, aftercare pickup, or the normal car-line process.
FACTS Management: comprehensive suite of services including tuition management, a student information system, payment administration and processing, financial needs assessment, admissions/enrollment solutions, and a fundraising and development platform.
Red Rover: built by the leaders in the substitutes software space with a new, modern design.
Ruvna: a comprehensive communication platform built specifically for schools sending daily health screenings, ensuring every student is safe during an emergency, or notifying parents across multiple channels.
School Doc: electronic health record system for schools, offering solutions to improve efficiency and maximize safety.
Marketing Mayhem Made Easy
Modern Postcard: Modern iO Direct Mail Retargeting is unique in the market, where they send postcard mailers to visitors of your website with the ability to filter by intent. Ideal for reaching prospective student households who are actively researching schools, this channel will make your school a standout option and drive them to the next step in the enrollment process.
Rhodes Branding: strategic marketing communications firm for K-12 education. So much of where you end up in life is determined by where you went to school, which is why Rhodes Branding is incredibly proud to shape the brands that define these schools. Their strategic approach to branding and marketing empowers you to disrupt, innovate, pivot, and break through the clutter.
Accounting and technology Solutions
Paymerang: an award-winning electronic payment solution. Through a simple process change, your school will see efficiency gains, reduce payment fraud risk, ensure compliance, and see a better P&L through cost savings and new revenue via cash back rebates.
Evergreen Electronics: experts in budget-friendly and reliable technology hardware for your classrooms, staff, and computer labs.
Specializing in refurbished laptops, desktops, servers, monitors, and accessories. They carry major brands like Dell, HP, Lenovo, and Apple, with a 3 year warranty included for MISBO members on every order! Check out this must-have for R and Business Office staff: 15 inch Dell laptop.
---
For the HR Department
Staffing
12M Recruiting: retained searches for executive leadership positions in schools, including: head of school, CFO, assistant head, division director, admission director, and more. 12M Recruiting brings a commitment to diversity, intentionality, and longevity to every search.
Big Back Pack: direct searches for Independent Schools, specializing in top-tier hires, with a specific focus on finance, operations and advancement. Big Back Pack actively recruits candidates through direct outreach and handles the first two preliminary stages of the interview process—delivering comprehensive candidate profiles on approximately 6-10 semi-finalist level candidates at the end of the process.
E-Therapy: specializes in providing virtual related services in Speech & Language, Occupational Therapy, Physical Therapy, and Psych-Ed Assessments, Counseling Social Work, and Mental Health Counseling Services.
Tradesmen International: a trades people temporary staffing and labor management company. They help schools get their work done by using their team of quality and productive craftworkers (electricians, plumbers, carpenters, HVAC technicians, drywallers, painters, and more) to supplement the school's staff. Our trades workers enable schools to increase their capabilities & how much they can accomplish through more effective spending while reducing risks with a variable skilled workforce.
Payroll
CheckWriters: comprehensive Payroll and HR services company focused on optimizing every step of the customer experience. For independent schools, that means specialized features that make the whole school happy, and one-on-one customer support to ensure it all runs smoothly from day one.
Benefits
The Independent School Group Retirement Plan: members now have access to a retirement plan designed to address your unique needs, while offering cost efficiencies, simplified administration, and reduced fiduciary burden. This member benefit is offered through Transamerica, in partnership with OneDigital.
CorpCare: provides nationally a comprehensive Employee Assistance Program (EAP). Working with MISBO since 2003, they understand the unique needs of the private school. Blending EAP, wellness, work-life services that include eldercare, childcare, legal and financial assistance keeps your employees at their best. If problems occur they remain available to help as we serve 24/7/365. The CorpCare EAP is one solution to controlling HR costs as 85% of those using their services do not access their medical benefits.
Independent School Benefits Consortium (ISBC): provides discounted healthcare premium pricing and comprehensive employee benefits programs throughout the country. In addition to premium leverage, services include: Strategic Consulting, Medical and Ancillary Plan Brokerage, Health Care Reform Updates/Direction, Health Management Services, Analysis and Benchmarking, Human Resources Compliance Support, Ongoing Education, Technology Support and Employee Communication and Enrollment Services.
New Pinnacle Consulting: provide custom plan design and implementation, comprehensive compliance support, and services for all aspects of plan administration such as Forms 5500 and 8955 SSA preparation, nondiscrimination testing, plan documents, and distribution services.
OneDigital: a retirement plan service advisory firm with a special focus on independent schools, colleges, and universities. Advisory services include: act as a co-fiduciary, faculty and staff retirement planning education, top rated fund platforms, plan benchmarking, and fee and expense analysis and negotiation.
USI: delivers customized employee benefits, property and casualty, personal risk, and retirement solutions throughout the US. USI's Employee Benefit Practice analyzes client business issues and challenges leveraging USI ONE™, a proprietary platform integrating analytics, networked resources, and strategic planning to deliver customized solutions with economic impact.
Voluntary Benefits at Work: provides a voluntary Transamerica Life Insurance product with a Long Term Care (LTC) rider to school employees.
Risk Management
Praesidium: a leading expert in sexual abuse prevention, working with clients across industries and across the world to create safer environments. Praesidium offers a comprehensive array of abuse risk management services for member schools. These services are designed to help assess and strengthen a school's abuse prevention and response frameworks, including: sample policies and procedures, training solutions in multiple formats, background screening services, and toolkits, tools to assess risk, general consultation, and crisis response support.
---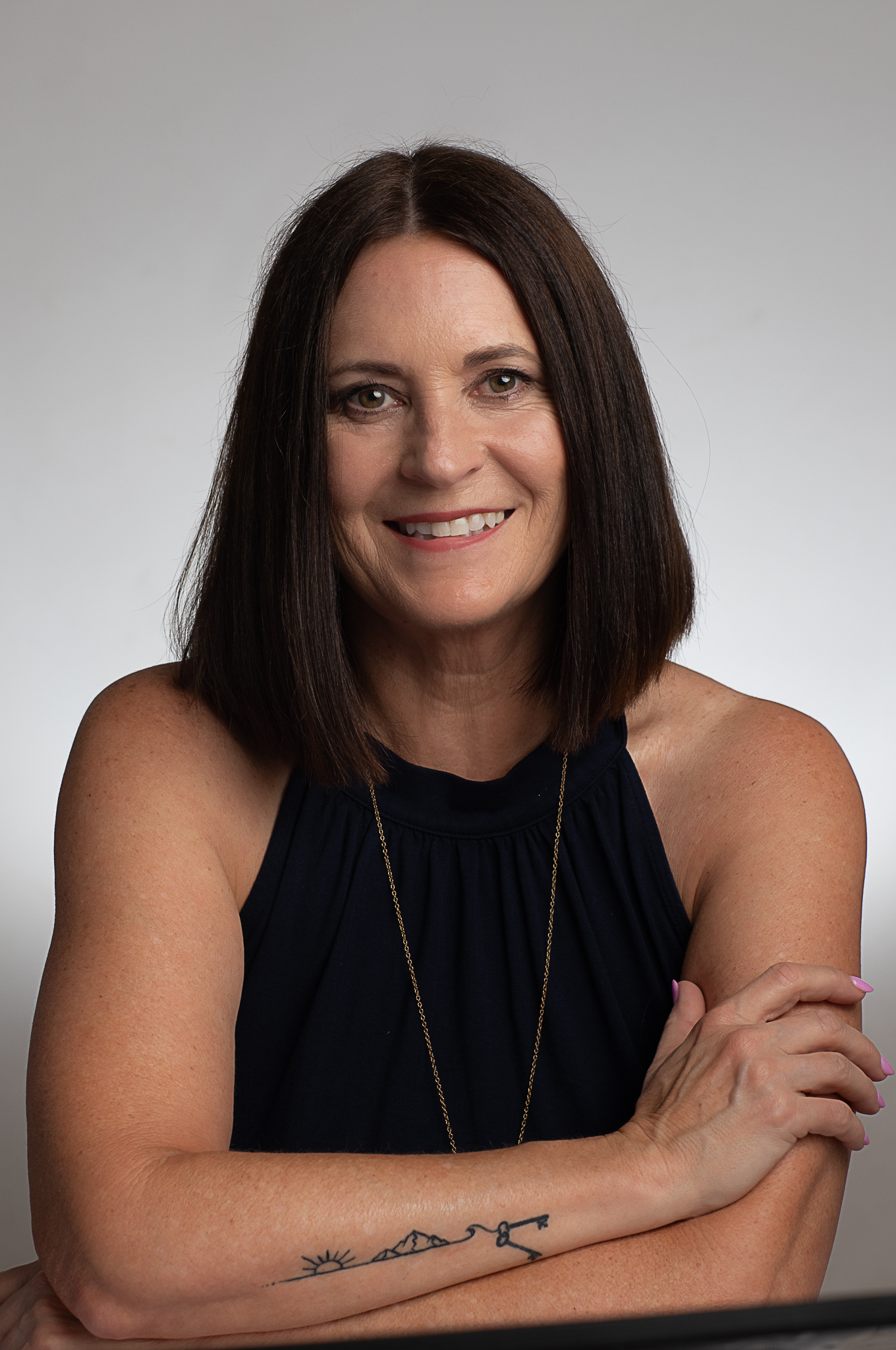 Susan Kimmel
Director of the Purchasing Consortium
susankimmel@misbo.com
404.920.8844
Susan curates the MISBO Purchasing Consortium by maintaining and enhancing current partner relationships and pursuing new partnerships based on the needs of our members. Susan educates on and informs members of the benefits of utilizing the MISBO Purchasing Consortium. She facilitates communications with partners concerning contracts and product offerings and assists in providing optimal partner exposure. Susan has a bachelor's degree in business administration, an MBA with an emphasis in MIS, and a certificate in Social Media Marketing. In her spare time, Susan is a mom to 4 grown kids, Gigi to three, a personal growth junkie, crochet hobbyist, travel enthusiast, dog lover ... cat tolerator, DIY wanna-be, outdoorsy-ish, and an occasional binge watcher.
MISBO is here to help you find great products and services at great prices! Please don't hesitate to reach out if you have questions, need help finding a partner to fill your needs, have recommendations, or just want to talk about purchasing!
You can reach me at the number and e-mail above, or set up a Zoom call with me here: