I may be dating myself but...
Date posted
February 1, 2023
I may be dating myself but…
By Susan Kimmel, Director of the Purchasing Consortium
When I was a little girl, I couldn't wait for the Sears Catalog to arrive in my mailbox. Some of you might also remember that excitement! I would flip through the pages circling ALL the items I wanted, from the cute little jumper to the shiny black patent leather Mary Janes to the dolls and the little red wagon.
So, imagine my excitement as we prepare the 2023 MISBO Buyer's Guide. It's the big kid, school-purchasing version of the Sears Catalog! We hope this annual printed guide, delivered to your school mailbox, will create some buzz at your school! Over the last 47 years, we have curated a collection of 147 contracts with YOU in mind, our independent schools.
We've added some fun features to the 2023 Buyer's Guide making it more user-friendly, including space to write comments and make notations on if you LOVE, LIKE, or want to LEARN about each partner!
So, watch for the 2023 Buyer's Guide in your mailbox this month, and check out these great tips and tricks on how to best use this guide to get quality products and services at terrific prices for your school.
HOW TO USE THE MISBO 2023 BUYER'S GUIDE
This guide has several sections to make it easy to use:
Ethics of Purchasing in Independent Schools: Many MISBO schools have decentralized purchasing, with a wide array of purchasing experience among those who purchase for the school. This document is included in the Buyer's Guide to help your staff purchase responsibly and ethically regardless of their purchasing expertise.
Directory by Operational Department: Use this section to quickly scan to see all partners in the consortium by operational department. Use the reference page number to see detailed information about the partner.
Alphabetical listing of partners: This section shows details on what products and/or services the partner provides, how to purchase from the partner, and the key partner contact, and indicates which of our partners have Corporate Social Responsibility initiatives. The colored bars highlight the operational department that may be interested in the partner. Use this section to highlight partners you LOVE, LIKE, or want to LEARN more about. Use the lines to write notes about this partner.
Alphabetical list of Digital Educational Resources (DER) partners: Beginning on page 37, you will find a listing of our partners who offer subscription-based products that can be purchased through our MISBO DER portal. These partners will be of interest to librarians, media center specialists, academic leaders, and technology directors. Use this section to highlight partners you LOVE, LIKE, or want to LEARN more about. Use the lines to write notes about this partner.
Review the Buyer's Guide with your MISBO Savings Report: Utilizing the Directory by Operational Department, highlight any partners you currently purchase from. Compare to your annual MISBO Savings Report to confirm the savings report is accurately listing all MISBO partners you used in the past year. See issues? Contact Susan Kimmel at susankimmel@misbo.com
HAVE FUN WITH THE BUYER'S GUIDE!
At staff meetings pick a MISBO partner from the Buyer's Guide and see which departments purchase from that partner! Confirm that you are combining orders between departments to maximize volume discounts.
Play trivia or Jeopardy using the Ethics of Purchasing to help educate purchasers in your school.
Have each staff member report on partners they LOVE, LIKE, and want to LEARN more about to get quality products and/or services and save your school money!
Who needs a 2023 Buyer's Guide?
The following staff members at your school should have a copy of the MISBO 2023 Buyer's Guide. You can order additional hard copies and digital versions for FREE at misbo.com/buyersguide
Academic Leaders and Department Heads
Athletic Directors
Auxiliary Programs Directors
Business Officer/CFO
Business Office Staff
Facilities Directors and their staff
Head of School
Human Resources Director
Librarians/Media Center Specialists
Head of School
Technology Director and their staff
Anyone who purchases at your school
As always, we are here to help you find quality products and services at exceptional prices. Please don't hesitate to reach out with any questions, thoughts, or feedback!
---
And check out this great article from MISBO Consortium Partner A3 Communications
Layers of Security for Independent Schools: Weapons Detection
---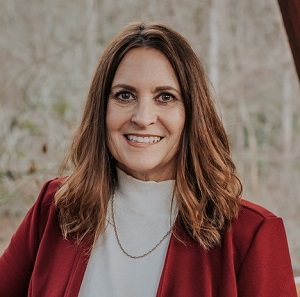 Susan Kimmel
Director of the Purchasing Consortium
susankimmel@misbo.com
404.920.8844