Layers of Security for Independent Schools: Weapons Detection
Date posted
February 2, 2023
Internal and external threats to K12 facilities are on the rise.
In 2022, 647 mass shootings had been recorded in the U.S. by the Gun Violence Archive. Of those, more than 1,600 children had been killed and another 4,000 injured. Security professionals and parents alike are worried.
In a study by Pew Research, roughly 32% of parents with K-12 students were concerned a shooting would occur at their child's school.
These concerns and rise in threats have raised the question: how do security and safety personnel protect learning environments from gun violence threats?
Tiered approach to school safety
The Partner Alliance for Safer Schools (PASS) recommends a tiered approach when it comes to securing schools. These tiers or "layers of protection" refer to safety recommendations at the district-wide, property, parking lot, building perimeter and classroom/interior levels. PASS notes this is "essential to addressing a broad rang of threats."
At the classroom/school interior level, safety measures are the last layer of defense against external threats and the first layer of protection against internal threats. PASS notes the most critical areas schools can improve safety at this level is training staff, having designated shelter areas outside corridor line of sight, security film on doors and sidelites and classroom doors locked/closed when occupied.
However, as schools add to this classroom level security, higher levels of technology can be implemented. Video surveillance, electronic access control and locks, audio analytics and mass notification systems are all systems schools can implement once they have baseline security in place.
But, how do new and emerging technologies like detection technology fit in to a school safety plan?
Prevent gun violence with weapons detection
Metal detectors with advanced weapons detection technology are becoming the norm for schools and more than 41% of parents believe "having metal detectors in schools" would be effective in the prevention of school shootings.
According to PASS, technologies that detect contraband and weapons without intrusive screening could have a major impact on school safety.
With support from parents and school board officials across the US, schools are already seeing the impact of these technologies as part of their school safety plans.
In South Carolina, large school districts like Lexington-Richland School District Five added weapons detection systems for an additional layer of protection for visitors at each school and administrative building. Other smaller districts like Aiken County Schools and Greenwood School District 50 have followed suit by approving funds to implement weapons detection.
Meeting national standards in safety
As schools adopt these new and emerging technologies, another key factor to consider is compliance. They must look at:
Does the new technology meet industry standards and requirements?
Does it adhere to local regulations?
Does it meet national standards for capabilities and origin?
The National Institute of Justice (NIJ) set standards for weapons detection and walk-through detector technology in 2000. This ensures the solutions installed not only protect those passing through but are meeting performance criteria.
Some of these performance criteria include:
Indoor/outdoor functionalities
Tamper capabilities
Portability
Alert/notification
Energy standards
The full standards can be found here.
With 2022 seeing 647 mass shootings and 2023 already seeing an influx, the time to focus on school safety is now. By taking a tiered approach, though, school security personnel can more easily manage these efforts at the district and school level. And, weapons detection can be a major part of those efforts.
By leveraging resources like the PASS school safety guidelines and checklist, the NIJ standards for weapons detection and security partners, independent schools can take the solutions being implemented by larger districts across the US and tailor them to their specific needs. Whether you have one facility or multiple across a city, weapons detection can be the layer your school needs to keep students, staff and visitors safer.
---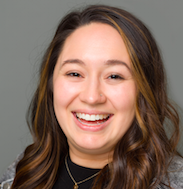 Marissa Myhill Eason currently works as the Marketing Manager for A3 Communications. In her six years at A3, she's championed large scale marketing initiatives for the organization and focused on telling the stories of their client's successes. She is passionate about enabling clients to adopt a multi-tiered security approach and redefining their partnership experience with A3. She is a proud alumna of College of Charleston and Sigma Kappa.