How to Reopen Your Campus Safely Using Technology
HOW TO REOPEN YOUR CAMPUS SAFELY USING TECHNOLOGY
By Visitu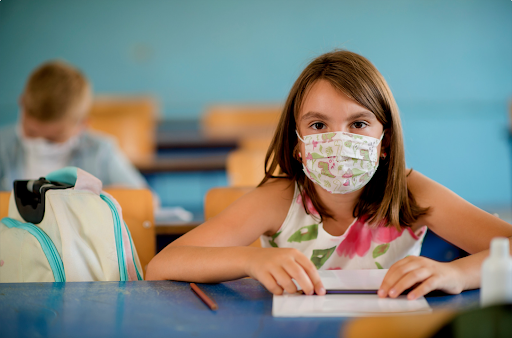 During this time of uncertainty with the constant cycle of varying recommendations and guidelines on COVID-19, one thing is for certain: keeping children safe is the number one priority for educational institutions. 
As vaccines become more widely available, it is important to stay ahead of the recommendations and guidelines for the health and wellness of students and faculty. Here are some best practices to help reopen learning facilities, tips on how technology can improve the safety measures put into place to keep students and faculty safe, and the steps necessary to take if there is an outbreak of COVID-19 in your school.
Best Practices for Reopening Schools:
Below is a list of recommendations and guidelines from the CDC that will help keep learning facilities as safe as possible from COVID-19 cross-contamination.
Masks must be worn by everyone in the building, including students, faculty, staff, and visitors
All student desks should be turned in the same direction.
Tape on the floor to indicate safe spacing of desks
Reduce the areas in which students congregate

Have students use desk and backpacks instead

Different start times
Rotating classrooms
One-way hallways
Getting rid of common locker areas
Encourage outdoor classes, and if not available, improve ventilation by opening windows and circulating air with a fan.

If windows are not an option, use a HEPA air purifier
Re-purpose other spaces such as cafeterias and gyms to serve as temporary overflow classrooms

Cohort your students; i.e. keep the same students together all day long

This will make it easier for contact tracing

Provide children with information about how to protect themselves
Promote best handwashing and hygiene practices and provide hygiene supplies

Handwashing stations or alcohol-based hand rub dispensers.
Daily access to adequate supplies to support hand hygiene, including safe water and a consistent supply of soap, alcohol-based hand rub with at least 60% alcohol content, or ingredients for making handwashing solution.
School administrators/staff to enforce hand hygiene practice upon entry and exit of school.

Clean and disinfect school buildings, especially water and sanitation facilities
Limit nonessential visitors
How Technology Can Improve School Health and Wellness:
Having a comprehensive campus management platform in place can help you keep your campus open, safe, and in compliance. Contactless check-in, wellness screening, contact tracing, and capacity management are just some of the ways you can protect your campus and manage campus safety.
Allow parents to check their students in from their vehicle. Most schools set up an e-signature to verify the check in. This model will help parents stay inside their vehicle while the drop-off staff can easily bring the students into the building and limit exposure. 
Screen your students and staff before they enter your campus and screen your visitors when they arrive. Ask simple questions about recent travel and the current state of health.
Contact tracing involves identifying people who are likely to get sick because of being in contact with those who have tested positive. Contact tracing is a critical component of safely staying open.
Having an accurate and up-to-date visitor log will allow you to easily trace when visitors entered your campus, along with all other visitors to the premises during that time.
Ensure only a set amount of visitors may be on campus at a time. When that limit is reached, add visitors to a waitlist. They may remain in their vehicle, outside, or other designated space. Once you are ready for them to enter your campus, send a notification instructing them to proceed with the check-in process.
The traditional parent call-ins to school can be a hassle and time consuming for the school's receptionist. Instead, allow parents to utilize a mobile app to schedule student late arrivals, early dismissals, and absences. This will reduce front office manual work and allow parents to communicate efficiently while also helping with social distancing for the staff. 
What to do if a COVID-19 case occurs:
Establish procedures to ensure students and staff who become sick at school or who arrive at school sick are sent home as soon as possible. Keep anyone sick separate from well students and staff until the sick person can be sent home.
Set-up a communication plan that quickly notifies students, parents/guardians, faculty, and staff to remind them to take the correct precautions.
After communicating a confirmed case, schools will need to track those the affected individual came into contact with.
According to the CDC, schools may need to temporarily dismiss classes for 2-5 days, if a student or staff member attended school before being confirmed as having COVID-19. This initial short-term dismissal allows time for the local health officials and the school to contact trace to gain a better understanding of the COVID-19 situation impacting the school and for custodial staff to clean and disinfect the affected facilities.
As school administrators and educators, your number one priority is keeping students and staff safe. Training your staff and faculty with these easy to follow COVID-19 protocols will ensure a secure environment for everyone on campus.
---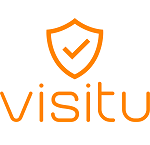 Ensuring the health and safety of your campus has never been more important or more complex. Visitu SafeCampus can help you manage health screenings, contactless check-in, student attendance, emergency alerts, and more. Founded by current and former educators and experienced technology professionals, Visitu is dedicated to providing software that is easy to implement, simple to use and flexible to support your campus security initiatives.