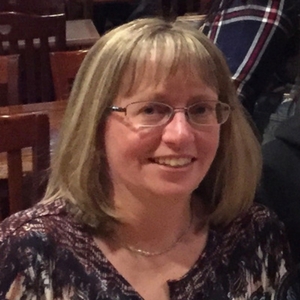 While Damian spends this week on a very challenging bicycle ride (Bike Ride Across Georgia), I am jumping in to let you know about some of the exciting things happening at MISBO.
In the past two months we have surveyed both our members and vendors to find out more about what is important to both of these groups and how MISBO can help fill in the gaps where assistance is needed. We received some extraordinary feedback and we will be reviewing the information and discussing ways in which we can improve and provide more value to both members and vendors. Thank you very much to all those who participated!
When people think about schools over the summer, most would typically visualize an empty campus, staff and faculty on vacation, and some minor maintenance projects going on to get ready for the next school year. We know that is NOT the case for our schools, where summer camps keep the facilities in use (and staff hopping) and that even if you may be on vacation, most continue to remain "connected" to work. And let's not even dip our toes into the major campus improvement projects that are going on! MISBO is no different. In June alone, we have two amazing professional development opportunities – our Business Office Team Intensive that kicks off this Sunday and a very NEW program for us this year, the Summer Summit: Talent Acquisition. The Summer Summit is unique in that it combines the success of our past HR Intensives as far as content and adds real-life "sharing" as we highlight two of our member schools and their philosophy to finding best-fit candidates that are not only mission appropriate, but CULTURALLY appropriate as well. We're extraordinarily excited about the "in the weeds" opportunity for our Business Office teams and also about raising the HR discussion from a "process" discussion to a "philosophical and cultural alignment" discussion using real-world case studies – two of your peer schools. Please join us!
I'd also like to highlight the new vendors that have been added to our Purchasing Consortium. Since the beginning of the year, there are 9 new vendors and one expanded contract for a new service. As we hear directly from our schools (either via conversation, email, or through our survey) we are responding to your needs by adjusting our contract mix. Please be sure everyone with purchasing authority in your school knows about MISBO and how it benefits the entire school by saving precious budget dollars, allowing that money to go further. If you are updating your faculty handbook this summer, think about including our Ethics of Purchasing document as the basis for your purchasing policies. Below are the most recently added MISBO Vendors:
Our new website has now been live for just over a month! Thank you all for the feedback you've provided so far, but we need more. How is it working for you? Are you finding the information you need? What information is missing? Please send me an email to let me know how we can make it better for you!
And just because the calendar isn't quite full enough, you should know that before the end of this month, our Board will be hosting their own retreat. There will be several goals to accomplish but you can bet that the feedback you provided in your survey will most certainly be included. We will be looking at where your wants and needs intersect with our mission to be sure MISBO is "connecting" and "delivering" exactly where we need to be. We also have a one-day staff retreat following the board retreat. Your voices will be in attendance at both of those events.
BEYOND ORDINARY… the feeling we want all of you to have each and every time you interact with MISBO. Whether that be on the phone, with staff, on the website, or our very popular live chat. That is our goal and we always want to know how we're doing… Don't be shy!
Michelle Shea
Associate Executive Director
MISBO
michelleshea@misbo.com