THE ETHICS OF PURCHASING IN
INDEPENDENT SCHOOLS
A school's purchasing program should be grounded in the tenets of the school's mission and values. This document provides the foundation for the school to establish sound practices in purchasing that are ethical and aligned with the mission and values of the school.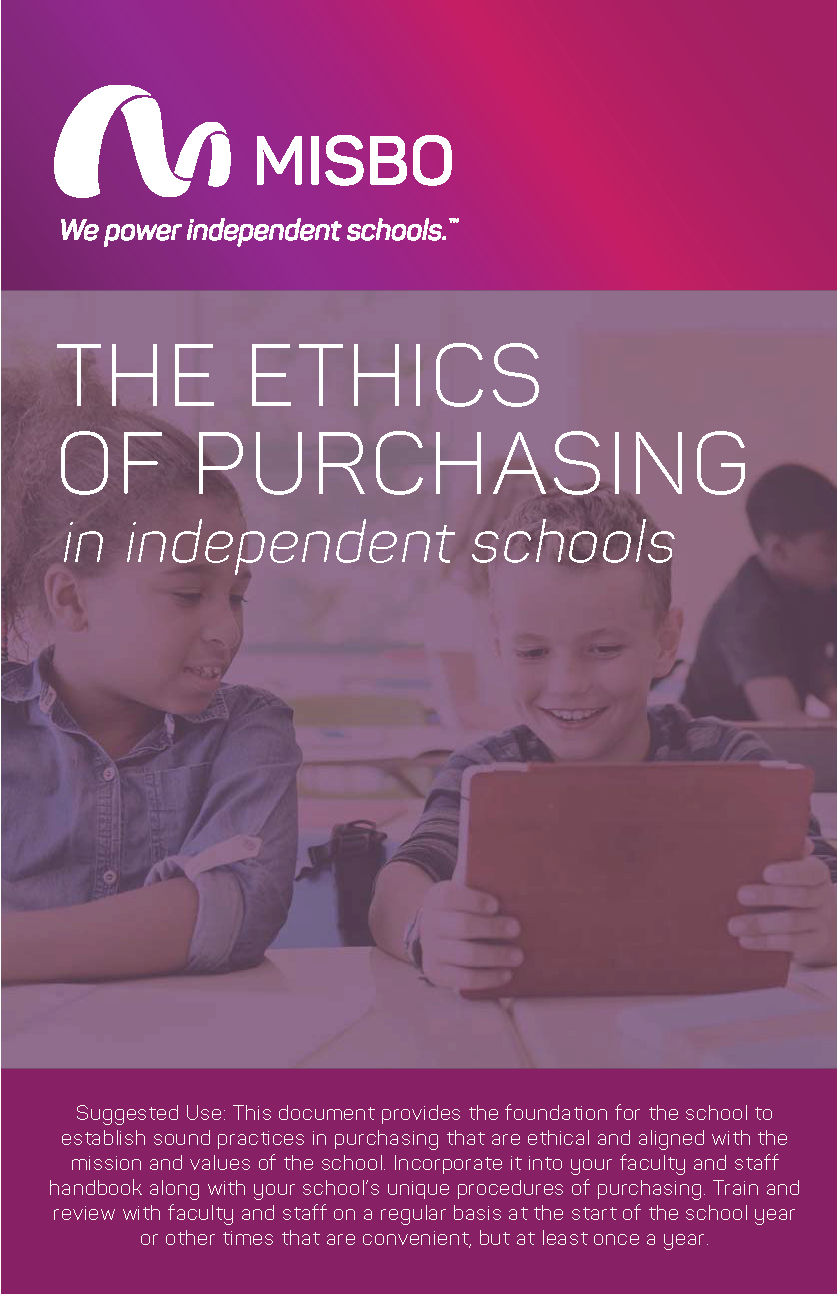 CLICK HERE TO ORDER A DIGITAL OR PRINTED COPY OF THIS PUBLICATION.
(If you don't have a login, please click here to create an account.)
If you have any questions, please contact Susan Flanagan or use live chat.