A Quick Clean-Up: Floor Scrubbers & Sweepers for Professionals
A Quick Clean-Up: Floor Scrubbers & Sweepers for Professionals
by Mary Williams, Batteries Plus Bulbs
A clean school is a safer school, and functioning, reliable floor care machinery plays a big part in keeping your space free from dirt and clutter. Floor scrubbers and sweepers are a major investment for a business to make. It's a wise one, too, since it makes maintenance easier and more convenient. And there's no question that keeping your scrubber/sweeper well maintained will help it last longer and perform better. So what are the recommended steps for maintaining your floor cleaning equipment? It's easy. Make sure your investment lasts by making certain that the parts are kept clean and in working order, and maintaining the battery.
Scrubber Battery Charging & Maintenance
Many people aren't aware of how old their scrubber batteries are or how much life is left in them. Problem solved! The experts at Batteries Plus Bulbs will test your batteries for free. If you need replacements, you'll find a great selection of reliable, brand name scrubber batteries for you to choose from.
Beyond this, there are myriad other ways to care for and maintain your floor care machinery.
Scrubber Battery Tips & Tricks
Check your battery connections for worn or loose terminals and replace them if necessary.

Keep all battery tops and terminals free of corrosion by cleaning them with a solution of baking soda and water and a wire brush. Don't let the solution seep into the battery cells.

Use only chargers with: automatic shut-off circuit, deep cycle charging, output amps: 9-20A, output voltage: 24V.

To avoid sparks, plug the charger into the connector of the battery pack, then plug the charger into the grounded wall outlet. The charger will automatically begin to charge the batteries and will automatically shut down once the batteries have been fully charged.

For flooded batteries, always charge the machine after refilling the battery with water. (More on that later.) After charging, unplug the charger from the wall outlet first, then disconnect the charger from the machine. Check the battery fluid level after charging is complete. Replace caps. Plug in battery pack.

Only recharge the batteries after a total of 30 minutes of use or more. Be sure to keep the battery charged at all times. Storing it in a discharged condition can hurt the battery's overall life.
Many floor scrubber batteries require water. As a matter of fact, low water levels are the leading cause of battery failure. To properly fill your scrubber battery, fill the battery cells with distilled water ¼-inch above the battery plates. Do not overfill. Note that VRLA scrubber batteries do not need filling.
Beyond the Battery: Other Maintenance Requirements
A little effort each time you clean will keep your machines in great working order.
Recovery tanks should be emptied and rinsed after each use to prevent odor and build-up. Then, clean your shut-off filters and leave lids off so that they can thoroughly air dry.

Empty your solution tanks with every use. Leaving solution in the tanks can clog filters and affect performance.

Brushes and/or pads should be cleaned and rinsed after each use.

Vacuum ports and squeegees should be cleaned after use and before they dry out. (Poorly maintained squeegees won't properly dry your floor, which can be dangerous for customers and employees.)

Jets should be maintained regularly so that they spray evenly. Pro Tip: Soak them in a mixture of vinegar and water overnight to keep mineral deposits at bay.
Of course, you should reference your owner's manual for further information and maintenance suggestions for your particular machine. In general, though, keeping your scrubber or sweeper clean and powered up is a good place to start.
---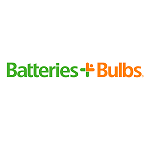 Batteries Plus Bulbs offers a wide selection of high-quality, reliable scrubber and sweeper batteries from the brands you trust. We'd love to help with your school floor care needs. Contact Batteries Plus Bulbs to learn about these products and more.
Batteries Plus Bulbs is the leading single-source supplier for batteries and lamps along with phone/tablet/laptop repair services through their in-store We Fix It Repair Centers. The company serves more than 275,000 commercial and national accounts annually. They offer a full suite of lighting and battery solutions to optimize the learning environment, and they will work alongside your existing needs and provide you with a complimentary on-site assessment to update your facility to more energy-efficient lighting. Get educated on local utility incentives available to you with assistance from experts, and take advantage of volume pricing discounts and local pick-up and delivery. Join with Batteries Plus Bulbs to recycle your organizations batteries and light bulbs and help preserve the environment.