Back to Events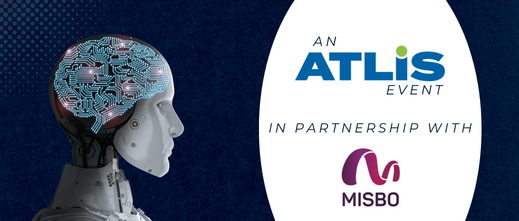 ATLIS Presents: AI in Independent Schools Workshop
Deadline to register for the four part series: June 1
Thursday, June 1, 2023
at
2:00 PM (EDT)
to Thursday, June 22, 2023 at 3:30 PM (EDT)
Event Details
ATLIS Presents: AI in Independent Schools Workshop
A four part virtual workshop series in June 2023
ATLIS is partnering with MISBO on this workship series where you can learn from experts in the field about the latest trends, tools, risks, and strategies for using AI in education. Over the course of four sessions, you will gain practical insights into how to effectively use AI in the classroom, understand ethical and privacy concerns surrounding AI, and navigate leadership issues related to academic integrity, future curriculum, and assessment.
Target Audience
Anyone who works in an independent school, including teachers, administrators, and technology leaders.
Outcomes
Participants will:
Learn about different AI tools and platforms that can be used to automate tasks and streamline workflows
Deepen their understanding of the ethical considerations surrounding the use of AI in education, including issues related to bias and privacy
Explore examples of how AI is currently being used in education and brainstorm ideas for how it could be used in their own classrooms
Explore the potential impact of AI on the future of curriculum design and assessment practices.
Meet the Speakers: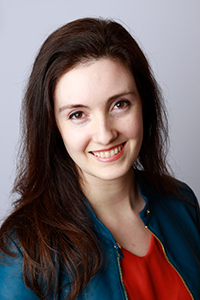 Michelle Zimmerman, PhD, author of Teaching AI: Exploring New Frontiers for Learning is a Microsoft Innovative Educator Expert, a six-time Microsoft MVP for global impact, and in leadership of Microsoft's first K-12 school in the US to be selected for the Flagship Schools program. Her book, which is published in English, Korean, Arabic and Chinese, features perspectives from educators and industry experts on how to use AI; approaches to teaching AI, including design thinking, project- based learning and STEM connections; tools to explore AI and sharing with students; and activities to introduce AI concepts, questions and ideas.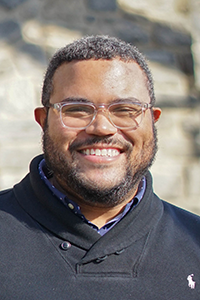 Dr. Kenny Graves (he/him) currently serves as the Upper School (grades 9-12) Director of Studies and Assistant Principal for Academic Life at the Ethical Culture Fieldston School in the Bronx, NY, where he also teaches courses in media and technology ethics. Prior to his current role, Dr. Graves worked as an educational technologist at Fieldston and has also worked in public schools as an award-winning English teacher and instructional coach. Kenny was recently appointed as the new Upper School Director at Trevor Day School in NYC and will begin there this July.
Donnie Piercey, 2021 Kentucky Teacher of the Year, specializes in using technology to promote student inquiry, learning, and engagement. He runs the podcast "Teachers Passing Notes," represented Kentucky on the National Geographic Teacher Advisory Council, and is the North American lead for the Google Earth Education Experts Network. Donnie's work in AI and Education has earned him appearances on Good Morning America, the Associated Press, and PBS. His upcoming book, "50 Strategies for Using AI in the Classroom," is published by Teacher Created Materials. Donnie has presented at schools in 33 states and on five continents, and co-authored "The Google Cardboard Book: Explore, Engage, and Educate with Virtual Reality" in 2017.
Dr. Mark Hines, Guided by a strong belief in student-centered learning, Dr. Mark Hines is the Director of Kupu Hou Academy at Mid-Pacific Institute. With 40 years of experience as a math, science, and technology teacher, program head, and technology coordinator, Mark has deep knowledge and experience in creating engaging and authentic learning for students and teachers alike. As a facilitator of learning, Boy Scout assistant scoutmaster, and canoe paddling coach, he has championed teachers and learners of all ages.
Other speakers to be announced soon
Agenda
June 1
2:00 PM - 3:30 PM

Using AI for Productivity

June 8
2:00 PM - 3:30 PM

Ethics/Bias/Privacy

June 15
2:00 PM - 3:30 PM

Using AI in the Classroom

June 22
2:00 PM - 3:30 PM

Leadership Issues: Academic Integrity, Future of Curriculum and Assessment
Price
Send up to five people per registration
$249 - Regular Price
$149 for ATLIS members and MISBO members who use the following promo code:
SUMMERAI_MISBO
Format
Each Zoom session will include a mix of presentations, group discussions, and hands-on activities that can be done virtually. By the end of the workshop series, participants will have a deeper understanding of the potential of AI in education and strategies for implementing responsible and effective AI practices in their schools.
Certificate of Participation
All program participants that attend all four sessions will receive a certificate of participation upon request.
Questions?
Contact membership@theatlis.org
---