Fun with Purchasing: DER Portal News
Date posted
March 16, 2023
Most recent Consortium Hot Topics blog post
TOP TIPS FOR ACCESSING AND NAVIGATING FEDERAL GRANTS
By Nathan Williamson, FACTS Management
For someone who gets lost easily on road trips and relies on a GPS to get wherever I'm going, I know the value of a good navigational tool. Unfortunately, when it comes to understanding financing education, especially federal grants like Title I and the Individuals with Disabilities Education Act (IDEA), it can feel like there is no true north. Where do you go to find information? Whom do you ask? What happens if the answers seem to constantly change?
MISBO DER Highlights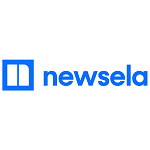 Checkout Newsela's March calendar for great ideas featuring content for Women's History Month, historical events, holidays, and more, this calendar will save teachers precious time and get students jazzed about learning.
---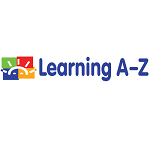 See Learning A-Z's March 2023 Newsletter to find out more about Raz-Plus / Reading A-Z Correlations, Foundation A-Z Updates, Science in the News, and checkout NEW Writing A-Z!
---
It's book award season! TeachingBooks loves this magical time of year when they update their collection of more than 140 national book awards and distinctions. See the recent book award winners and honorees!
---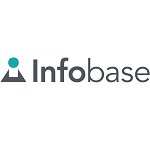 Curious about what your students are really learning? Discover if your students are grasping key concepts.
---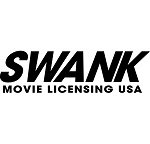 Spring is chock-full of events, celebrations, and observances relevant to your school. Looking for inspiration on where to start? Click below to see unique holidays this spring, plus top films that perfectly pair with each.
---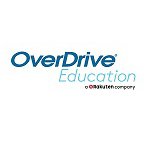 March is a month full of sales at OverDrive! Join us 3/21 at 1pm ET for a 30-minute webinar
Learn about the four sales happening this month- includes Scholastic, RBmedia (audiobooks) and more!
Your support team will be on hand to answer questions live.
**Reminder: OverDrive is not offered in the MISBO DER Ordering Portal. Please contact Jody Brookshire at jbrookshire@overdrive.com for more information.
New DER Partners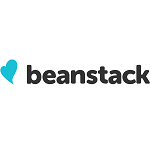 Beanstack helps schools effortlessly facilitate reading challenges and reading fundraisers. The flagship product of Zoobean Inc., Beanstack is licensed by over 10,000 public libraries, school districts, and corporations around the world. Its investors include Mark Cuban from ABC's Shark Tank and its founding members were previously Washington, DC's teacher of the year and Google's first head of K-12 education outreach.
Hot Topics Blog
You do NOT want to miss out on our Consortium Partner Hot Topics Blog. When at the blog you will find helpful resources for you and for your school! Take a minute to read these short, but informational, blogs written as a resource to you from our Consortium Partners!
Consortium Webinars
Check out our upcoming consortium webinars!
These webinars are 30 minutes and designed to be informative about specific partners and their products!
---
Coffee Talks
Librarians | Academic Leaders | Technology Directors
Register for upcoming sessions
Contact Us
As always, we are here to help you find quality products and services at exceptional prices.
Please don't hesitate to contact us with any questions, thoughts, or feedback!
---