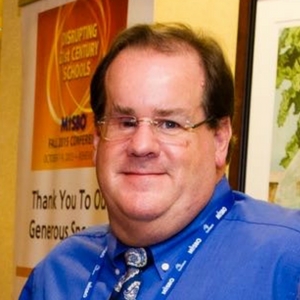 From the Desk of Jay Danielson
Director of the Purchasing Consortium
Well, spring is officially here and pollen season is in full swing in Georgia. This is also a great time of year for us to communicate to our member schools the value of our Consortium Partners as they look to wrap up year end budget and plan for the upcoming 2019-2020 school year. We encourage you to help by sending us the most recent promotional material for us to include in our communications to our member schools. This is also a great time to confirm we have the most recent contact information and overview for your profile on our MISBO website. Please be sure to visit www.misbo.com to view what is currently listed under your profile and please contact Susan or myself with questions or updates. And we are still looking for articles about your area of expertise on our MISBO Consortium Hot Topics blog page!
Jay Danielson
Director of the Purchasing Consortium
---
NEW MISBO ADDRESS! PLEASE UPDATE YOUR SYSTEMS
1000 Whitlock Avenue, Suite 320 - 337
Marietta, Georgia 30064
SponsorshIp Opportunities
Please contact Dianne Sagaas, Director, Education at diannesagaas@misbo.com for more information.
---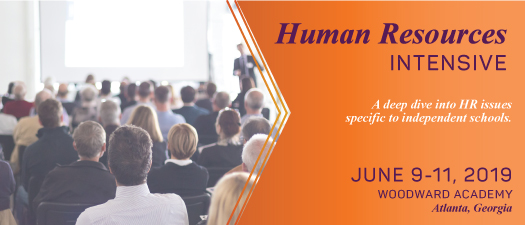 June 9-11, 2019 | Atlanta, ga
Attendee Profile:
Human Resource Directors
Human Resource Managers
Business Officers and Business Office Staff with HR responsibilities
Sponsorship Grid and Additional Details ** check your email or contact Susan Flanagan for current password
---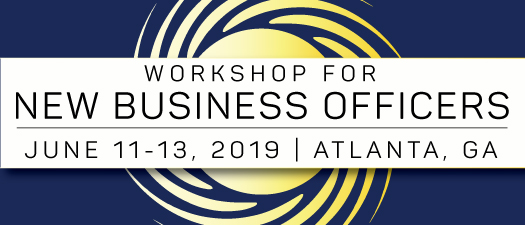 June 11-13, 2019 | Atlanta, ga
Attendee Profile:
New or relatively new Business Officers
Business Officers new to independent schools
Business Office professionals who are new to their role or to independent schools, including Controllers and aspiring Business Officers
SPONSORSHIP GRID AND ADDITIONAL DETAILS ** check your email or contact Susan Flanagan for current password
---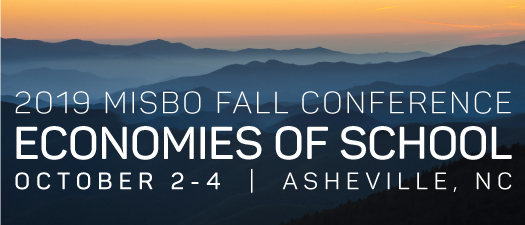 October 2-4, 2019 | asheville, nc
Attendee Profile:
Business Officers
Aspiring Business Officers
Business Office Staff
HR Directors
Heads of School
SPONSORSHIP GRID AND ADDITIONAL DETAILS ** check your email or contact Susan Flanagan for current password
As part of MISBO's ongoing efforts to engage members and consortium partners, MISBO will be opening up our Purchasing Consortium blog space to our consortium partners to be Guest Bloggers. At MISBO we believe that our consortium partners are the best resources for our member schools, and we want to provide plenty of opportunities to get your knowledge and expertise in front of our members.
Please contact Susan Flanagan for more details or to get on the calendar!
---
New Schools
Covenant High School - Tacoma, WA
Coastal Christian Preparatory School - Mt. Pleasant, SC
Monthly Contact Updates
** check your email from Team MISBO for the password or contact Susan Flanagan.
For MISBO Digital Resource Consortium Partners
For all MISBO Consortium Partners
Important news from MISBO!
Digital Educational Resources News
At MISBO, we value our partnership and our desire is to help you establish relationships with as many member schools as possible! Thank you to everyone who sent in your pricing and descriptions in a timely manner! We are so close to having everything updated and ready to go! Here's what you can expect next:
Please contact Susan Flanagan with any additional questions.
---
Marketing aND PROMOTIONAL INFORMATION:
Please send any promotional and marketing information for distribution to our schools to Susan Flanagan.
Promotional materials can include, but are not limited to: videos, white papers, special/promotional flyers, new product/service offerings. Please see below for additional marketing specifications.
MISBO Marketing Specifications
I'm a new vendor - now what?
Make sure Attachment B from the contract is completed and sent to Jay Danielson at jaydanielson@misbo.com as soon as possible. This information is used to create the vendor page on misbo.com
Schedule your MISBO Video Interview with Jay Danielson. If you are a digital resources vendor, please contact Susan Flanagan to schedule your video. This video will be featured on your password protected vendor page and is a simple interview-style introductory video recorded online over Zoom Meetings.
Send promotional material to Susan Flanagan. This promotional material will be highlighted on your password protected vendor page and affinity group website.
Please check your MISBO website at misbo.com/vendors to make sure the information is accurate and correct.
---
Frequently Asked Questions:
How can I submit a proposal for the MISBO Webinar Series?
MISBO is accepting presentation proposals for future series. Please contact Dianne Sagaas for dates and additional information. If you have questions regarding our webinar series, contact Dianne at diannesagaas@misbo.com or at 404-921-3812.
Can I host my own sales webinar?
In place of vendor-hosted webinars, MISBO has launched a new vendor-focused program called Meet & Greet. These MISBO-hosted online Zoom meetings target schools that meet specific profiles for your product or service. Please contact Jay or Susan to learn more and schedule yours!
Why aren't email addresses on the monthly contact spreadsheet?
At MISBO we have over 120 vendors and almost 3,000 school contacts. And, while we love our vendors, it would not be beneficial to our members or YOU if our school contacts received mass emails from all of our vendors. If you have specific targeted marketing for a group of schools, please contact Jay or Susan and we can help you figure out the best way to reach them.
Where can I find the MISBO Vendor Logo to co-brand my promotional material?
Click here to view and download:
** contact Susan Flanagan for current password
Holiday hours:
The MISBO Office will be closed for Memorial Day on Monday, May 27, 2019, reopening on Tuesday, May 28, 2019.
Who To Contact