misbo after hours
THANK YOU FOR YOUR RSVP
FOR THE
MISBO After Hours BEER TASTING


Sponsored by
A3 Communications, BB&T | SunTrust now Truist, and ISBC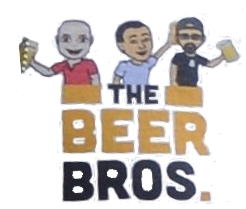 The Beer Brothers are friends of ours who love beer and would very much like to make a profession out of it. Alas, in their real jobs, they all work with different associations. They are: Mike Pennington, Russ Webb, and Lowell Aplebaum. Last year, Russ ran the MISBO On Tap beer tasting for us and he was supported by the others in the background. This year, Lowell is our Friday keynote speaker and will be with us throughout the conference to help us get our learning on. All three curated the tasting list - and it was no easy feat. They were asked to choose specific styles from specific states and put them together in an order that makes sense to the palate.
During the tasting, they will be reviewing six beer styles and teach us how to taste beer, examining the color, the lacing, the smell, the unaspirated taste and the aspirated taste. They will ask you to describe all of these elements using creative language that can only be thought up by the most creative minds. You will learn more about beer than you thought was possible to know and we promise - you are in for a treat!
We chose to represent the beers of the six states that made up the orignial states of MISBO. Why six you may ask? Simply because representing all of the states MISBO counts in its membership would have made for a very, very long evening - and some of us have to work the next day!
Download the beer list and take it with you to your local bottle shop to see what they have. We know everyone won't be able to find all of the tasting beers on the list, so we have created appropriate alternatives for you - everything is in this document, so open it and print it out to take with you to go shopping.