Consortium partners to help you transition to the new normal
Find information by Category:
BUSINESS AND FINANCIAL SERVICES Educational/Janitorial Supplies FACILITIES FURNITURE HR Solutions School Uniforms Technology
---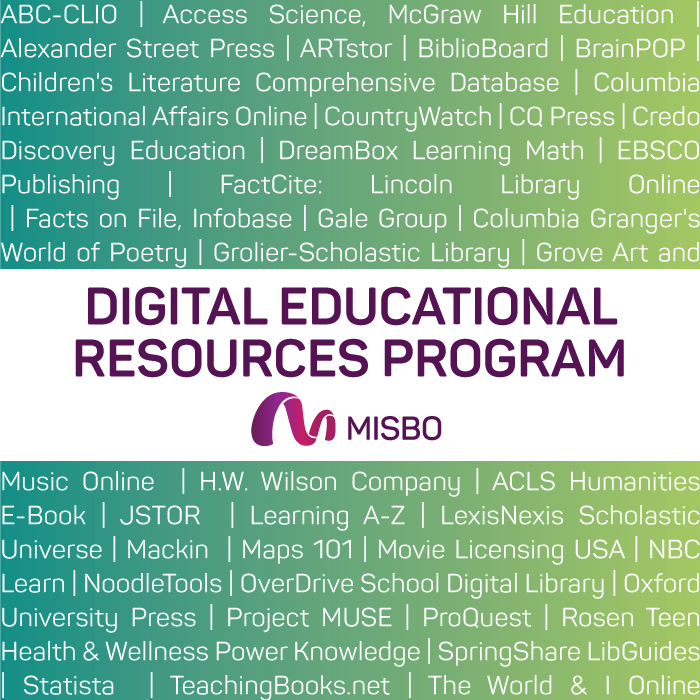 MISBO DIGITAL EDUCATIONAL RESOURCES
Find information and resources for remote learning with MISBO Digital Educational Resources consortium partners. You will find free and deeply discounted subscriptions, learning resources, and tool kits for your teachers and curriculum directors.
---
PPE, CLEANING SUPPLIES AND MORE
---
Following are MISBO Consortium Partners that can provide PPE products, cleaning products, and other essentials to help you as you return to your facilities.  Please contact them with you needs and they will be glad to provide product and pricing information.  Please note – As you can imagine demand for these items is very high so don't wait as item availability is changing daily.  If you have any questions or if we can be of any assistance please contact either Jay Danielson, jaydanielson@misbo.com, or Susan Flanagan, susanflanagan@misbo.com.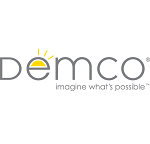 Who do I contact with Questions?
For orders/quotes - order@demco.com | 800.356.1200 | 800.245.1329 (fax)
For contract questions - contracts@demco.com | 866.558.9608 | 888.320.0288 (fax)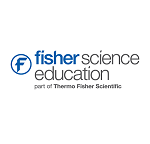 Who do I contact with Questions?
Frank Kowalczyk | frank.kowalczyk@thermofisher.com | 704.666.0294

Who do I contact with Questions?
Stacy Clayton | 678.322.4435 (office), 678.825.7384 (cell)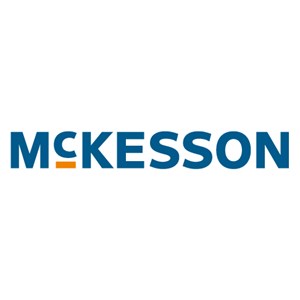 Who do I contact with Questions?
Erika Robinson | Erika.Robinson2@Mckesson.com | 804-956-6123

Who do I contact with Questions?
Suzanne Carlson | scarlson@max-r.com | 888.868.6297 ext 1222
Jake Steingraeber | jake@max-r.com | 888.868.6297 ext 1224

Who do I contact with Questions?
Debbie Klein | debbie.klein@officedepot.com | 678.414.2462 (cell) 

Who do I contact with Questions?
Rebecca Nguyen | rebecca@pientinc.com | 404.900.5354
Shelena Walden | shelena@pientinc.com | 404.900.5354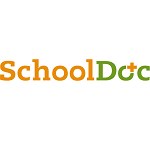 Who do I contact with Questions?
Michael Ambrose |  michael@schooldoc.com | 734.629.5900
SchoolDoc has extended their additional discount on PPE items for MISBO members.
Please visit the following, supplies.schooldoc.com, and use the discount code MISBO to receive an additional 10% off.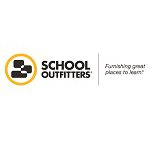 Who do I contact with Questions?
Sales Department | sales@schooloutfitters.com | 800.260.2776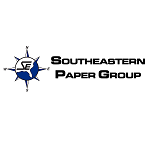 Who do I contact with Questions?
Linda Gibson |  linda.gibson@sepapergroup.com | 404.295.0172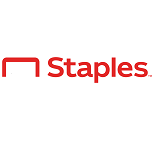 Who do I contact with Questions?
Nicole Jones, Territory Account Executive, Facilities | nicole.jonesnicole.jones@staples.com | 678.837.3043
Please see the link below for thermal detection and scroll down further for other COVID 19 realated items from Staples.  
SAFE SPACE THERMAL DETECTION-SELLING GUIDE
---
---

FACTS provides integrated Tuition Management, Student Information System, and Learning Management solutions to help MISBO member schools operate with a sustainable, online education and business model.
Covid-19 Resources for Online Education and Administration
As we continue adapting to the "new normal" created by the impact of COVID-19, FACTS remains committed to assisting MISBO schools with a variety of resources created by our network of skilled educators and administrators. To help your school enhance distance education, and provide financial stability for schools and affordability to families, we've compiled a resource page full of articles, on-demand webinars, and checklists.
For a limited time, FACTS is also offering free Parent Alert and Google Classroom integration for current SIS customers.
For our Tuition Management clients, FACTS is suspending NSF fees for the month of April and has implemented new protocols for working with families to help prevent delinquencies. We have updated the system to offer schools the ability to track the financial impact of the COVID-19 crisis. 
View Resources or contact your FACTS Account Manager for more details.
---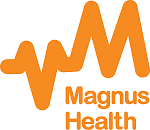 Magnus Health provides the most innovative way for independent schools to collect, track, and manage student health information on one online platform. Their technology helps schools save time and money by streamlining communication with parents, reducing liability for school health professionals, and keeping schools prepared in the event of an emergency.

Covid-19 Resource
For information Magnus COVID-19 heath screening please visit -  COVID-19 features in this page. and a recent webinar where they share strategies for returning to school in light of new compliance and risk management considerations. For more information, prospects can visit our website and submit the Request a Demo Form or can send an email to marketing@magnushealth.com. 
In addition click on the link - new blog discussing "Three Things Every Boarding School Should Consider as Part of Their Reopening Plan".
How K-12 Schools Manage Prospective Students, Enrollment, And Student Health During COVID-19
The coronavirus (COVID-19) pandemic is affecting every organization throughout the world and has created trying times for school administrators overnight. Most schools and student activities have been suspended indefinitely, and eLearning is the new 'normal' for educators. While creating online courses and ensuring that children continue to learn, School Leadership is also looking for ways to prepare for the day when students return back to school and for the next school year. Click here to read more.
---

New Pinnacle Consulting Group, LLC offers a full range of retirement plan consulting services designed and priced for small and medium sized organizations. Their specialty is 403(b) retirement plans, where the founding partners have over 50 years of combined experience. Services include: comprehensive compliance reviews, annual compliance services such as nondiscrimination testing, limit calculations, Form 5500, and plan start-up services including plan design, implementation, and plan document preparation. They have an established network of firms that provide legal and other support. All services are performed for a fixed price.
Covid-19 Resource
Everyone at New Pinnacle Consulting Group sincerely hope this note finds you, your loved ones and associates well.  
Transitioning to a virtual environment may also mean leaving behind established schedules, files and resources.  During this time of rapid change, one responsibility that remains unchanged is having a compliance retirement plan.  A few reminders for all plan sponsors:  
At this time, regulatory deadlines have not changed (i.e. Form 5500, plan documents, etc.).  
If you need to temporarily suspend employer contributions, you need to amend your plan and notify employees prior to suspending the contributions. 
If an employee wants to stop making elective deferrals, they should complete a new salary reduction agreement.
Some employees may request access to retirement funds through the hardship or loan provisions in the plan.  To do so they should contact the investment vendor to start the process.  Depending on the design of your plan and applicable regulations, the vendor can provide information on availability and options.
If we can be of any assistance, please do not hesitate to contact us.  We are here and ready to help. 
Contact us at 866.367.3143 or online at www.newpcg.com.
---

Paymerang is excited to partner with MISBO to bring schools an award-winning electronic payment solution. Through a simple process change, your school will see efficiency gains, reduce payment fraud risk, ensure compliance, and see a better P&L through cost savings and new revenue via cash back rebates.
Covid-19 Resource
Past webinar: How Paymerang ePayments support Business Continuity for Accounts Payable  
CLICK HERE TO VIEW WEBINAR PRESENTATION SLIDES
---

SchoolDoc is one of the leading electronic health record system for schools, offering solutions to improve efficiency and maximize safety. A collaborative effort between school nurses and directors, SchoolDoc helps schools manage student health forms, immunization records, allergies, medications, and illness/injury tracking.
Covid-19 Resource
As you prepare for the upcoming school year, SchoolDoc is excited to let you know that they recently launched their new COVID-19 pre-screening and screening tools! 

Through the SchoolDoc platform, you can now prescreen students and staff prior to their arrival, complete onsite screening and document temperature checks and symptoms onsite, and report on exposures to decrease risk.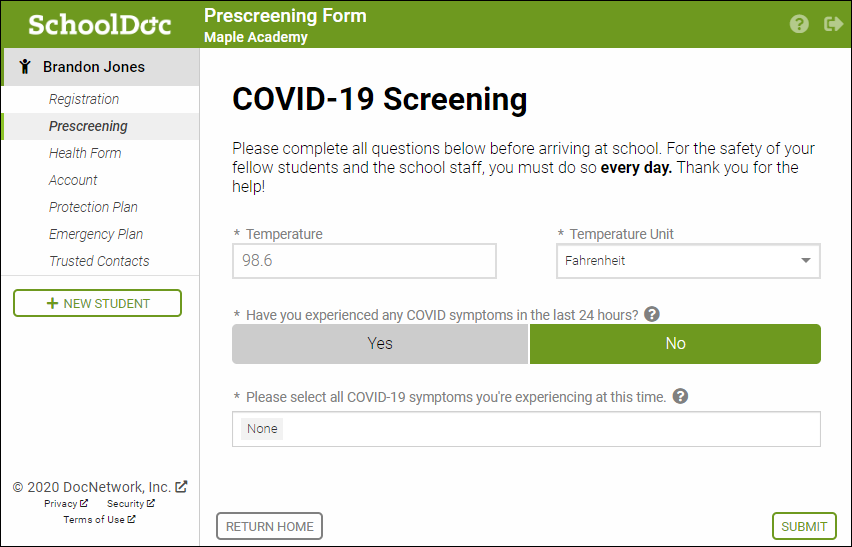 They will be hosting live webinars this month to show you the new feature.
Tues, Sept 8th 2:00 PM – 3:00 PM ET
Tues, Sept 22th 2:00 PM – 3:00 PM ET
---
---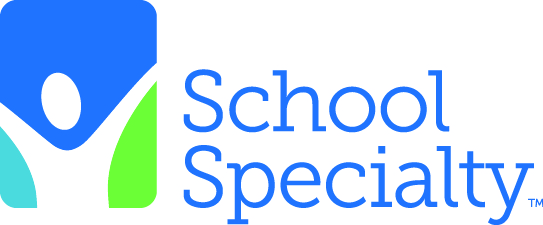 School Specialty provides K-12 schools with supplies, furniture, and equipment such as office and classroom supplies, arts & crafts, audio/visual, physical education, teacher resources, early childhood, forms, building services, furniture & equipment, and curriculum materials.

Covid-19 Resource
School Specialty is committed to helping educators through these challenging times.  To that end, they are diligently pulling together resources to help teachers and parents as they educate remotely. 
Their www.schoolspecialty.com website has been updated with at-home learning resources as well as helpful blog posts.  Because this is an ever-changing situation, they are creating a steady stream of resources that will be made available to their customers, as well as to you, our partners.  They can provide you with resources that you can use to send out to your members in various formats:
Emails
Social Media – usually linking to a blog post
Newsletters
Basic reference list of resources
They should have the first round of materials to you next week.  If there is anything specific they can provide for you, please let them know and they will do their best to help you and your members.
MISBO Early Childhood and Elementary school members
School Specialty is checking in with their customers to make sure you're aware that they are here for you and your teams during this public and global pandemic.  We are clearly living in uncertain times. Schools may be closed, but they are here for you around the clock. One of the ways they can support you during this time is to provide you, your teachers and support staff with FREE Professional Development courses online to reinvigorate teaching and learning. 
School Specialty offers a variety of Professional Development opportunities to help you implement new programs, engage students, and again, reinvigorate teaching and learning in the classrooms.
Please click on the button provided and feel free to contact Jody Short if you have any questions. 
School Specialty also offerS an option to provide at home learning for your children with Readiness Backpacks.  These age appropriate (Toddler, PreK and Kindergarten) backpacks offer a variety of learning activities to engage care givers with their children.  School Specialty wants them to come back to school without missing a beat!  The back packs are ready to ship immediately and they will work with you to figure out how to safely and securely get those in the hands of the children and families. 
Please let them know whatever they can do to assist whether it be PD for teachers, learning aids for children or preparing back to school orders for future ship dates!  They're here to assist.
---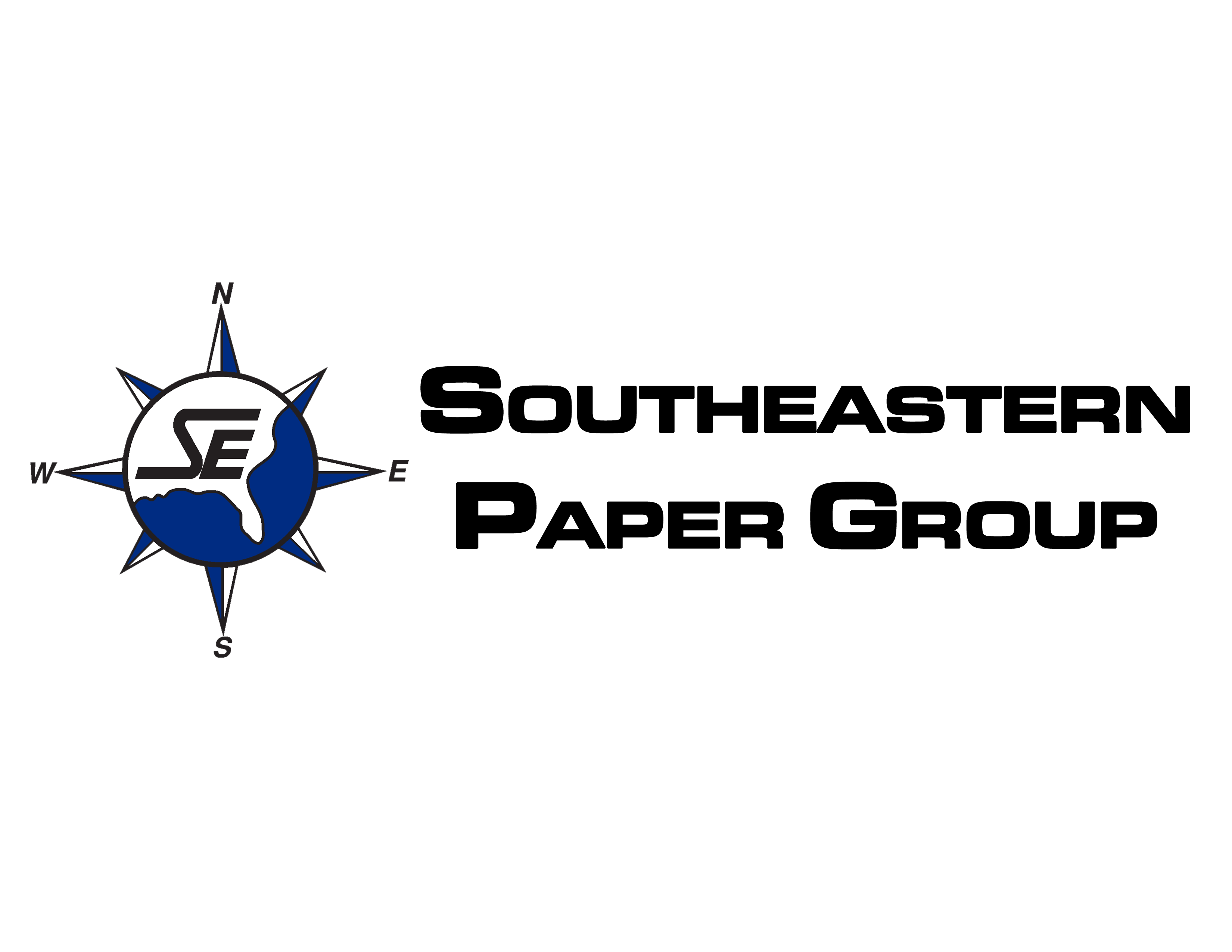 Southeastern Paper Group (SEPG) is a full line janitorial distributor that provides products for all your daily cleaning needs. They carry multiple lines of towel, tissue, soap, and can liners that can be used in schools large or small. They also carry cleaning chemicals that are dispensed in a variety of fashions to help maximize your cleaning efforts while saving on labor and expense. Finally, SEPG carries a complete line of cleaning implements and equipment to facilitate your daily and rotational use.
Covid-19 Resource
Please see the following on product and pathogen and infection prevention information:
LEARN MORE ABOUT CLOROX TOTAL 360   Pathogen & Infection Prevention INFRARED FOREHEAD THERMOMETER   MASK EDUCATION FLYER
---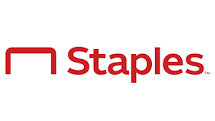 Staples Business Advantage provides products that go way beyond classroom and office supplies. They offer furniture and equipment, school-branded merchandise and technology equipment including audio/visual. They also offer supplies for: facilities and janitorial, safety, K-12 school and classroom, arts & crafts, faculty breakroom, copy & print products, physical education, teacher resources, early childhood, forms, curriculum materials, and so much more. Visit the interactive school map and see how Staples Business Advantage can help equip your cafeteria, nurse's office, gymnasium, and more.
Covid-19 Resource
Until further notice, Staples will provide free delivery on all orders and no minimum order size requirement. This will give you and your colleagues the ability to get the products you need, when and where you need them. It goes without saying that larger bundled orders help them deliver value and reliable service and are also better for the environment. 
Staples is promoting the attached Remote Working piece to help schools supply their teachers with what they need for working from home. 
---
---

Batteries Plus Bulbs is the leading single-source supplier for batteries and lamps along with phone/tablet/laptop repair services through their in-store We Fix It Repair Centers. The company serves more than 275,000 commercial and national accounts annually. They offer a full suite of lighting and battery solutions to optimize the learning environment, and they will work alongside your existing needs and provide you with a complimentary on-site assessment to update your facility to more energy-efficient lighting. Get educated on local utility incentives available to you with assistance from experts, and take advantage of volume pricing discounts and local pick-up and delivery. Join with Batteries Plus Bulbs to recycle your organizations batteries and light bulbs and help preserve the environment.
Covid-19 Resource
Batteries Plus Bulbs has been designated an essential business and will remain open to serve their customers' needs. The company has been ramping up their operations during the Coronavirus outbreak to help ensure that schools can serve both their teachers and students. 
To help comply with social distancing recommendations, Batteries Plus Bulbs stores offer curbside pickup and custom delivery options. The company's supply chain enables them to ship all products to the store of your choice in 1-2 business days. Customers are encouraged to call their local store to place an order, then drive to Batteries Plus Bulbs where a staff member will deliver the order to their cars.  
You can also shop online by logging into your MISBO account here. 
As more and more people begin working from home, Batteries Plus Bulbs serves as a valuable source for batteries, chargers and other essential home office essentials. In addition, they have qualified technicians on hand to repair important devices like tablets, laptops and cell phones. 
Please read more about our efforts to serve our customers' needs in this press release. 
Questions? Feel free to reach out to us at member@batteriesplus.com or 1-888-905-2014.
---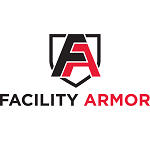 Facility Armor is a producer and provider of specialty floor protection products throughout the United States including indoor, outdoor and sporting solutions.
Covid-19 Resource
---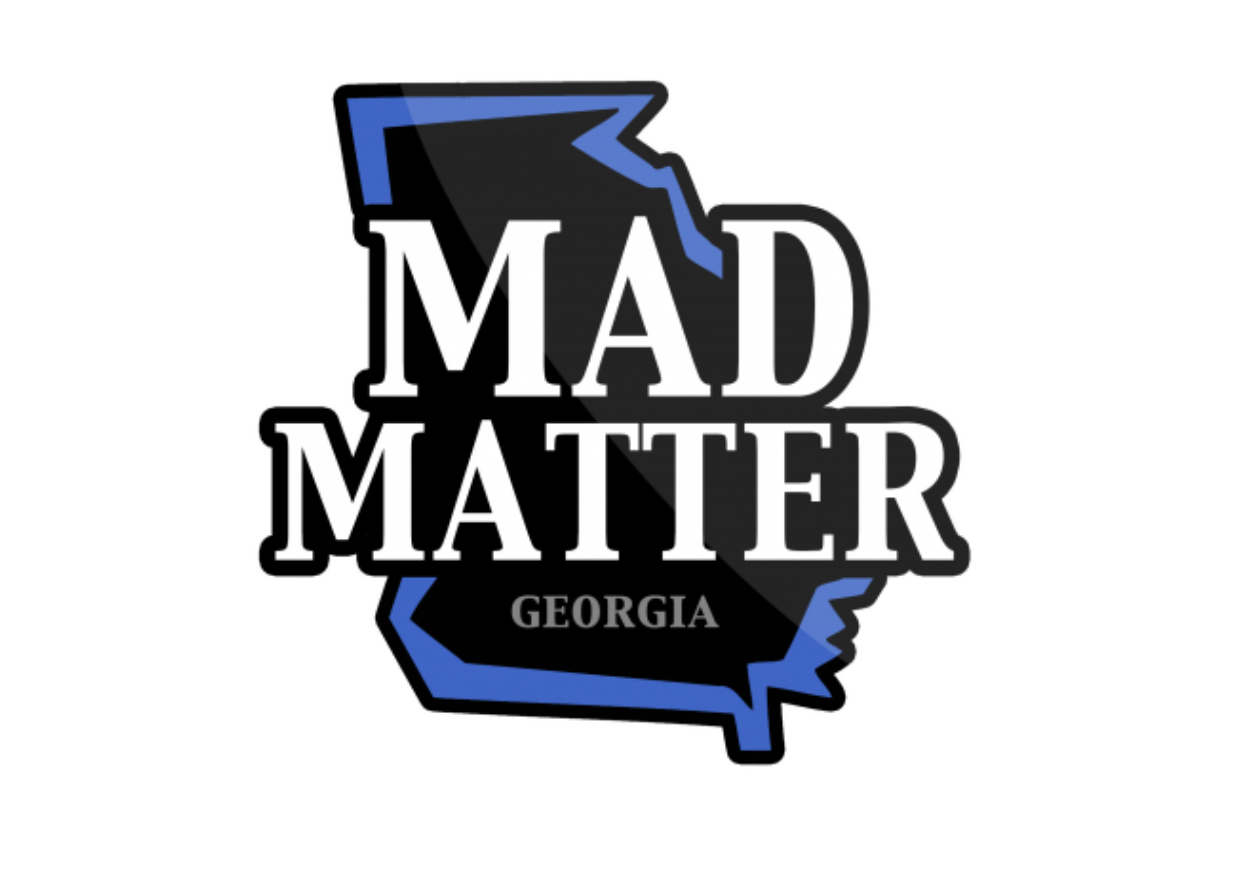 The Mad Matter is a LEED compliant specialty floor matting company, which has been serving the Southeast since 1992. They offer a wide variety of matting products, including custom logo mats, gymnasium floor and outdoor track protection, weight room flooring, indoor-outdoor walk off mats, chair mats, stair treads, and runners.
Covid-19 Resource
As an update to the Covid-19 message mats highlighting social distancing the Mad Matter is offering another product. Pictured in the circulars disc message mats - they are made of nitrile vinyl and come in 12" or 18" circles. They can be placed throughout the areas of concern in your building where social distancing needs to be practiced i.e.: security desks, fitness centers, management offices, elevator landing areas, loading docks, and cafeterias to name a few. If you know the quantity needed, just let them know and they can have them shipped within 4 days.  
Pricing:
As per customer requests over the last 24 hours, customization of these mats has been a big question. The circular disc mats (12" and 18" round) can be customized as per your building's needs. For example: school logo, school name, specific message, footprint with message, footprint with out message, etc. There will be a onetime $50 set up charge per customized logo. Outside of the $50 set up charge, there will be no other upcharge and pricing will be the same for any quantity purchased ($13 for 12" disc mat and $26 for 18" disc mat). 
---

Max-R is a manufacturer of customized site furnishings made from pure recycled plastic – milk jugs. Their furnishings include waste and recycle bins, compost stations, benches, picnic tables, signs, message centers, planter boxes, and bike racks. Their products are not only maintenance-free but can be customized to include school logos and incorporate school colors.
Covid-19 Resource
Max-R is working harder than ever to help schools provide a safe and engaging environment on campus. In an effort to partner with others in their fight against COVID-19, they've quickly pivoted their manufacturing capabilities to offer products that will assist in keeping your students and faculty safe.
New CARE Line includes:
---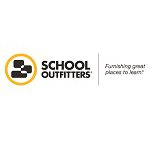 School Outfitters is a national leader in helping educators create optimal learning spaces. Shop their full catalog online; expert sales representatives are available by phone, chat, and email to answer any questions.
Covid-19 Response
Health & Safety category:
Features wide variety of products for distancing and safety like PPE, sanitizers, room dividers, etc.
Features a video and a whitepaper on how to adapt classroom layouts based on CDC guidelines
New Product: Handheld UV Wand
Disinfects everyday items and surfaces in seconds with powerful UV light
Ideal for high-traffic areas in schools 
Useful life of 50,000 hours, or 10 years
---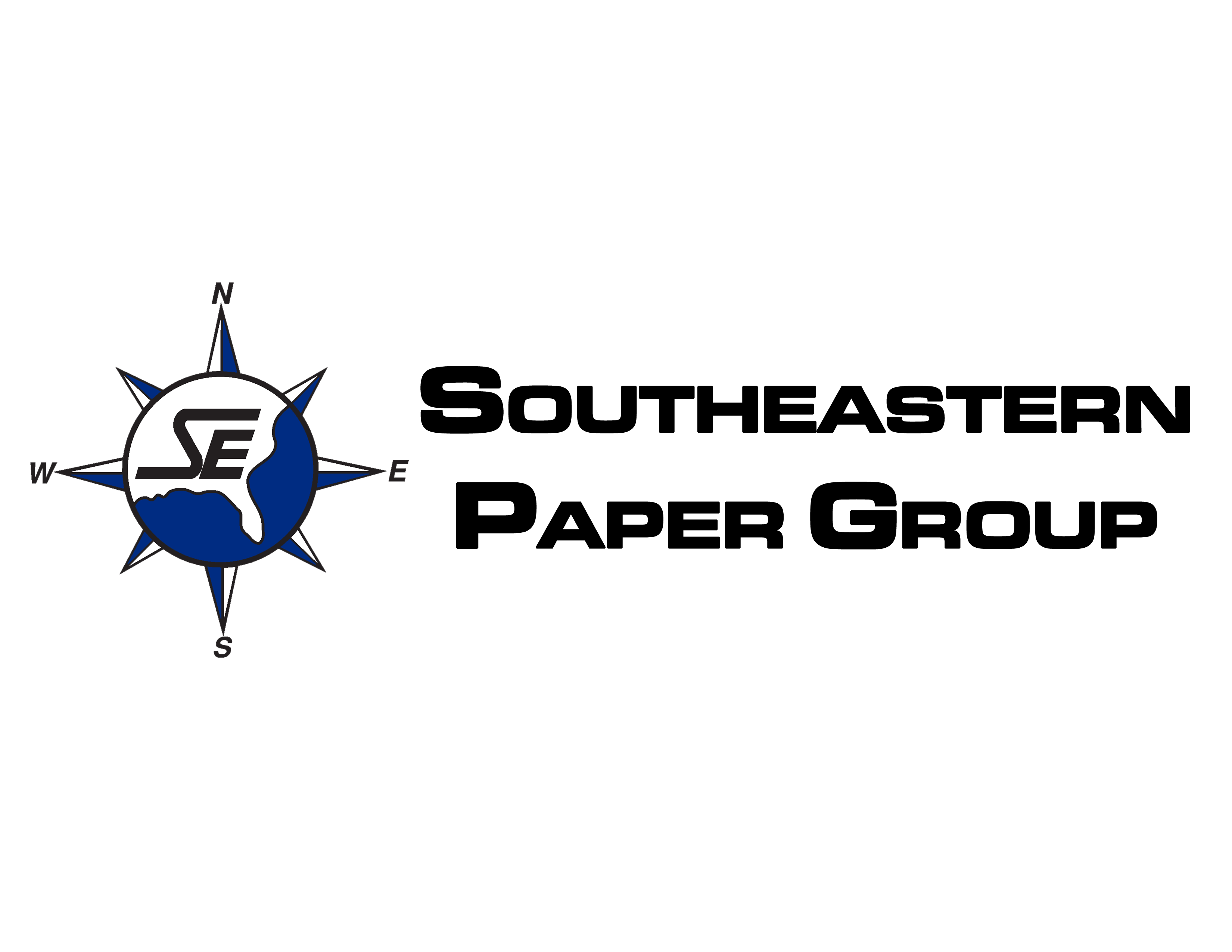 Southeastern Paper Group is a full line janitorial distributor that provides products for all your daily cleaning needs. They carry multiple lines of towel, tissue, soap, and can liners that can be used in schools large or small. They also carry cleaning chemicals that are dispensed in a variety of fashions to help maximize your cleaning efforts while saving on labor and expense. Finally, SEPG carries a complete line of cleaning implements and equipment to facilitate your daily and rotational use.
Covid-19 Resource
MISBO PRODUCT GUIDE      FLOOR GRAPHICS FLYER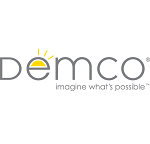 Whether you are looking for library or school supplies, furniture, equipment, or learning materials, Demco can serve all of your needs.
Covid-19 Resource
As you finalize your plans for fall, DEMCO knows keeping staff and students safe is your top priority. They're here to help with new helath and sfety solutions. Stop the spread of germs with new barriers and shields.
---

MeTEOR Education (formerly Contrax) uses a learning design studio approach to impact the methods of teaching and learning, the use of tools in classrooms, and the interactions between students and teachers within learning environments. MeTEOR is one of the largest providers of learning spaces, including furnishings and design services, in the United States with a focus on integrating best practices for teaching and learning to drive inquiry-based instruction, effective use of modern classrooms, and increased student achievement. Connecting best practices across education methods, tools, and environments, they enable student and faculty engagement by design.
Covid-19 Resource
MeTEOR Education would like to offer some immediate support and resources to help you and your schools.  
MeTEOR Connect™
During this time of need, they are making our library of student and teacher resources available to any educator.  their library includes:
Best practices videos
Performance tasks for students at home and in traditional classrooms
Resources for teachers and leaders
AND
Best Practice Resource Library developed, vetted and updated by our MeTEOR Education's Instructional Design Team
This index with links to resources is updated periodically to provide educators with one-click access to tools for their online classrooms.
Click here for their website with resources. 
---
---

Why do so many independent schools choose CheckWriters? They make the business office happy with exceptional resources, personal service, and easy-to-use payroll, HR, and benefits technology. 
Covid-19 Resource
Information on the recent Families First Coronavirus Response Act (FFCRA) can be found at the following link - https://info.checkwriters.com/ffcra.
---

Praesidium is a mission-driven risk management firm that helps schools reduce the risk that a child will be abused by an educator, volunteer, or by another student and reduce the risk of false allegations. With over 25 years of experience and thousands of clients in the U.S. and 11 other countries, Praesidium is the national leader in abuse risk management.
Covid-19 Resource
COVID-19 is having a significant impact in all areas. Across the country, youth-serving organizations are facing unprecedented challenges. In some cases, quality programming that your communities rely on has been shuttered by local mandate. We recognize that some of our clients are stepping up to offer necessary resources in the midst of this situation and Praesidium commends you for providing desperately needed programming for your community. As always, we are here to help you navigate these difficult times and maintain a safe environment for all youth in your care.

Abuse Prevention Tips to Help in Our Current Climate
---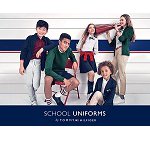 School Uniforms by Tommy Hilfiger Tommy Hilfiger School Uniforms 100% guarantees the school community the very best in quality, comfort, style, and service at prices families will be excited about
Covid-19 Resource
Looking for masks? Innovative face-covers for everyday use! Available in Little Kid through Adult Sizes.  Click Here to Learn More
 
They understand students will need masks this upcoming school season. Make the process as simple as possible for your school community - parents can order on our website and they will ship directly to their residential address! 
Masks will be available for sale on their website, www.globalschoolwear.com, the week of July 6th.

Wearing the best available face-covers throughout the day is a high priority for all schools.  With this in mind, Catalyst has combined global knowledge and resources with best practices to create reliable, reusable, and comfortable face-covers for students, teachers, and staff. 
HEALTHY:  Produced in Europe to Oekotex Standard 100 + Bluesign certifications + hypoallergenic
LIGHT: Very lightweight = ergonomic facial comfort
DRY: Moisture repellent = quick drying for easy wear + comfort
ECOLOGICAL: Texlyte Nano is 100% recyclable + no harmful substancesDURABLE: Abrasion + tear resistant
EASY-CARE: Soil resistant + washable at 60°C/140°F
Interested in learning more about mask sales or their school uniform program? Call 1-800-217-7761, click here to submit our online form, or email info@globalschoolwear.com
---
---

CDW-G is a leading provider of technology solutions for education. Whether you need software, network communications, notebooks/mobile devices, data storage, video monitors, desktops and printers – or you require more advanced virtualization, collaboration, security, mobility, data center optimization, and cloud computing solutions – CDW-G gets it.
Covid-19 Resource
For faculty and staff working from home orders can be placed under the school account and shipped directly to a home address.  Just specify the ship to address they need to use when ordering on the school account.  If you have questions and know your CDW account manager they will be glad to assist.  If you do not know your account manager or need to establish an account under the MISBO program please contact the following.  As usual if speaking to a CDW account manager make sure you mention you are a MISBO member.
---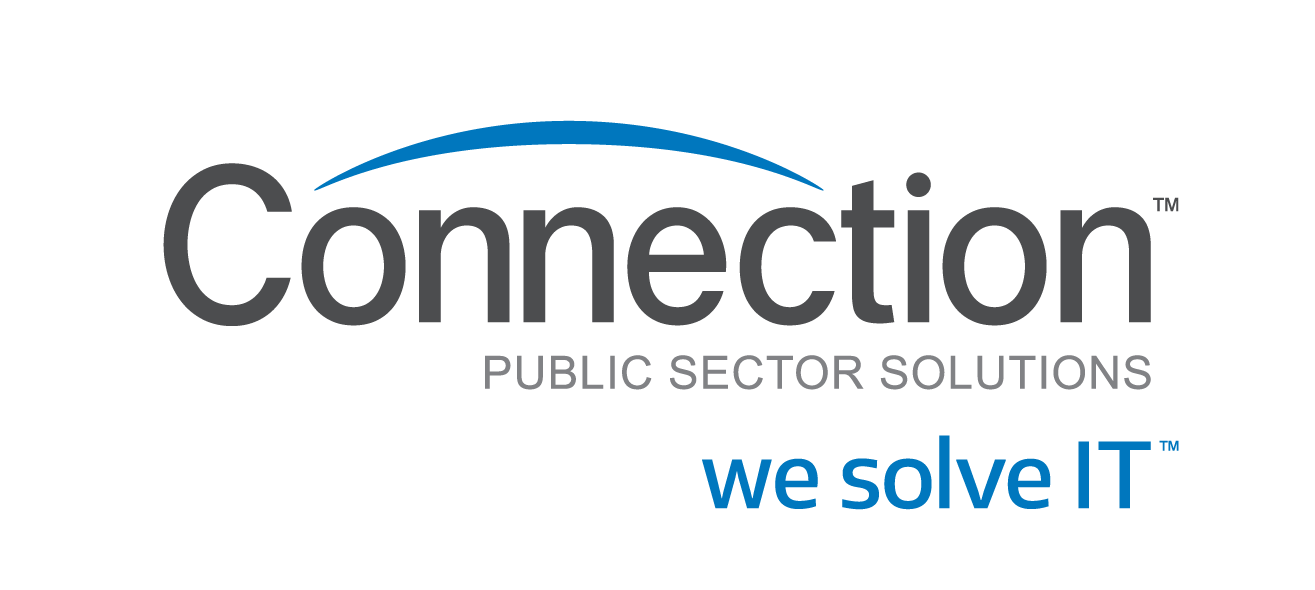 Connection Public Sector Solutions is dedicated to fulfilling the unique, specialized IT needs of public education institutions throughout the United States. They offer expert guidance, exceptional service, and innovative strategies to empower you to make informed IT investment decisions. They'll help you get it done right the first time.
---

EDGE Business Systems is an authorized, independent dealer for office technology solutions. They represent "best in class" manufacturers like XEROX, TOSHIBA, LEXMARK, and HP. EDGE is proud to partner with MISBO to offer independent schools the very best technology available, at discounted member pricing, with fast and reliable customer service!
Covid-19 Resource
EDGE has a new software and kiosks they're selling called TempDefend. As you know, companies and schools are worried about protecting their kids, staff and visitors from the spread of contagious diseases, especially COVID-19, and it begins with identifying, quarantining, and treating infected individuals. TempDefend is a thermal screening software solution that provides the latest thermal sensor technology to organizations seeking to ensure safety in the age of viral pandemics…which would be perfect to have in the schools as a precautionary measure when school starts. TempDefend Protection as a Service packages are now available and can be customized to the needs of each school. TempDefend is compatible with your own sensor hardware, or we can suggest or provide sensors.
They have been selling it for a short time, and the interest and demand is really high and they thought all of MISBO members would benefit from knowing about it. Click here for a link to a video about it as well as a flyer. If you would like more information about it, please contact Rick at rduerr@edgeatl.com.
---

Educational Collaborators is a national educational technology consulting and professional development organization. They believe students need to have fluid literacy with the tools they'll need to succeed in a knowledge-based economy. Through strategic planning, technology audits, and professional learning, they help schools with classroom design, staffing, databases, assessment, and best practices across administrative and classroom technology.
Covid-19 Resource
Educational Collaborators is focusing on helping schools with their unique and individualized support needs. With 85% of their Collaborators still working in schools, they are currently navigating the same challenges. They have reorganized some of their offerings to better adjust to the needs of schools in this challenging time and put them here: www.educollaborators.com/virtual. They are offering virtual coaching/mentoring for staff and teachers and also offering virtual professional development.  They will be launching a social media series of tips from their Collaborators soon with the hashtag #VirtualEC.
---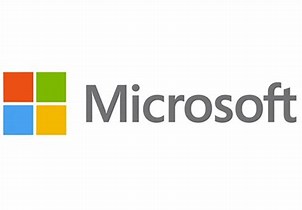 Covid-19 Resource
Microsoft Education: Microsoft Teams for Virtual Learning and Work 
Also, Microsoft Stores have closed due to the pandemic; however, the stores are working to offer virtual training sessions to schools. If you would like to take advantage of this, please contact our Microsoft representative (below) to submit the training request.  
Andrea Tirpak | Andrea.Tirpak@microsoft.com | Microsoft Corp. | Account Executive, US K12 Education  | m. 407-754-4258 | www.microsoft.com/education
---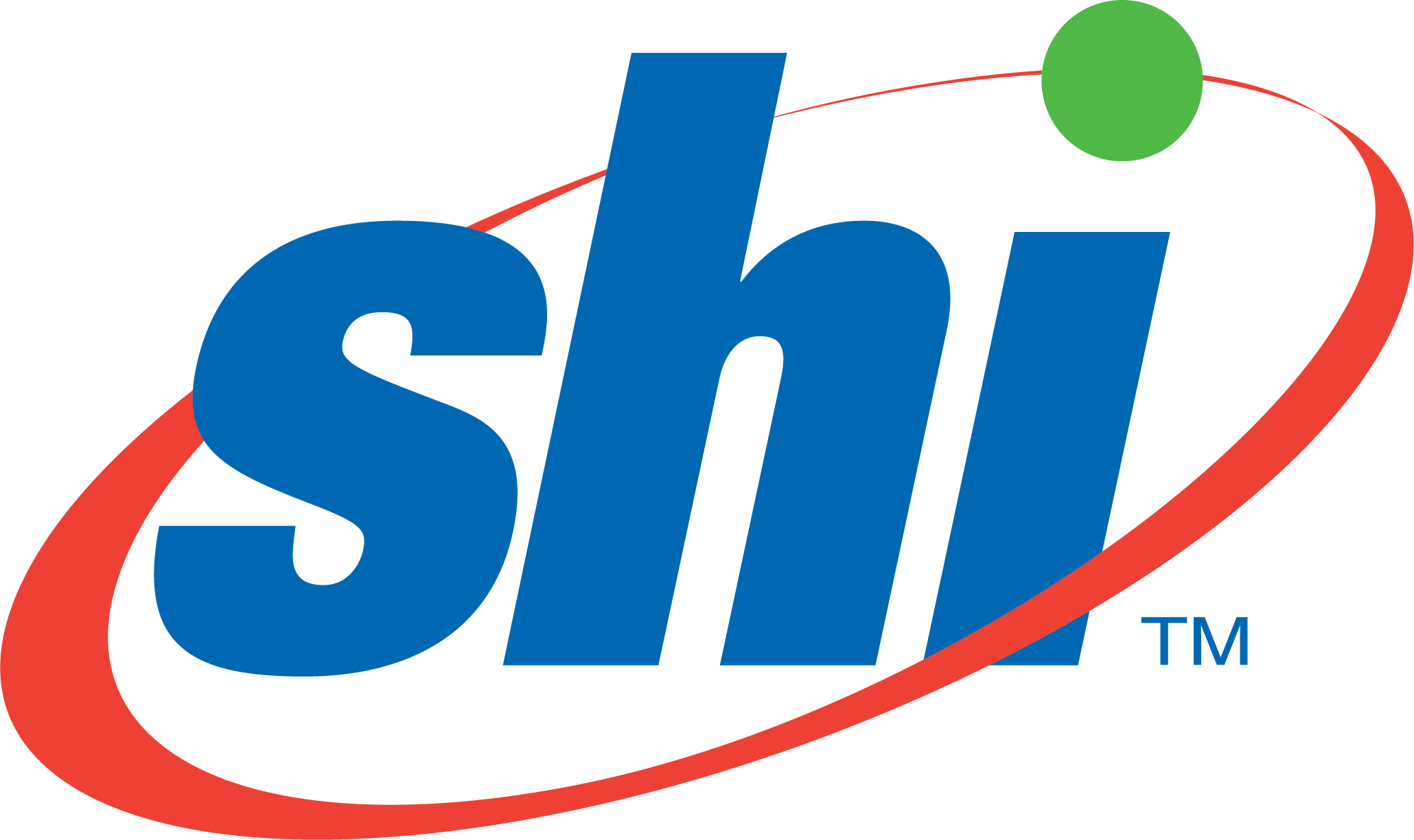 SHI is a provider of industry-leading hardware, software, and custom IT solutions by efficiently utilizing expertise and providing world class support to each stage of the technology life-cycle. They offer dedicated account support, certified sales and technical specialists, professional IT services, and significant cost savings.


Covid-19 Resources
With the uncertainty and challenges of Coronavirus now spreading within U.S. Communities, we are working to make our customers aware of options available to minimize issues with remote work. Our goal here at SHI is to help raise awareness to your options and manufacturer programs that are being put in place to facilitate this.
Currently, Cisco, Microsoft, and Google have expanded their efforts to help schools throughout the country who may face challenges with remote learning. Messaging is below -
Cisco is offering several free options of their WebEx product as a response to help organizations continue collaborating; if unfamiliar, WebEx allows for group meetings, video chatting, presentations, and file sharing. Details below.
Expanded capabilities on the typically free version, including:

Full featured HD video meetings 

without the 40-minute cap which has been temporarily lifted

Unlimited meetings, increasing the number of participants from 50 to 100

Adding Toll-Dial In to complement our high-quality VoIP meeting join experience

Ability to experience meetings on your desktop or mobile device
Screen sharing and Recording with 1GB cloud storage
Webex Teams unlimited messaging

90 day free trial for the full enterprise solution

Meetings with up to 200 participants
50GB cloud storage
Unlimited messaging
Microsoft Exchange Sync
Device registration
Microsoft has added details and information on how to utilize M365/Teams for digital classroom and collaboration, and is also holding a webinar series to assist in quick professional development.
Google has released the below to help schools with distance learning or using Chromebooks at home:
Please reach out to your dedicated account rep to assist you with any questions or concerns you have.