MISBO/ISM International Student Accident & Sickness Plan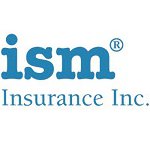 Independent School Management (ISM) is excited to announce a new collaboration with MISBO. With this collaboration comes new and exciting benefits and we can't wait to share them with you!
International Student Accident & Sickness coverage is critical, not only for your peace of mind, but for your parents as well. In the event of an emergency (and considering the distance involved) coverage like this deserves serious consideration. Helping schools and families (most are unfamiliar with state-side insurance) to know their options and how the program works, is a big part of this relationship between ISM and MISBO.
The international student accident and sickness plan is underwritten by Chubb (ACE), which is an A+ rated admitted carrier with A.M. Best. Students are able to enroll online and pay with a debit/credit card or if they choose they can fill out a paper application and mail it in with payment. The online enrollment application is currently available in six (6) different languages should a student need to change it from English.
Current and new MISBO member schools will see an immediate cost benefit using the MISBO plan with ISM on a per student, per month basis!
For those not familiar with ISM, they started in 1975 with Ideas & Perspectives, an advisory letter for Heads, Trustees, and other key administrators. ISM has grown in direct response to the needs of the independent school community, and they now work with over 3,000 private-independent schools and insure over 200,000 students.
If you're from a MISBO member school, follow the button below for more details on this contract (login required).