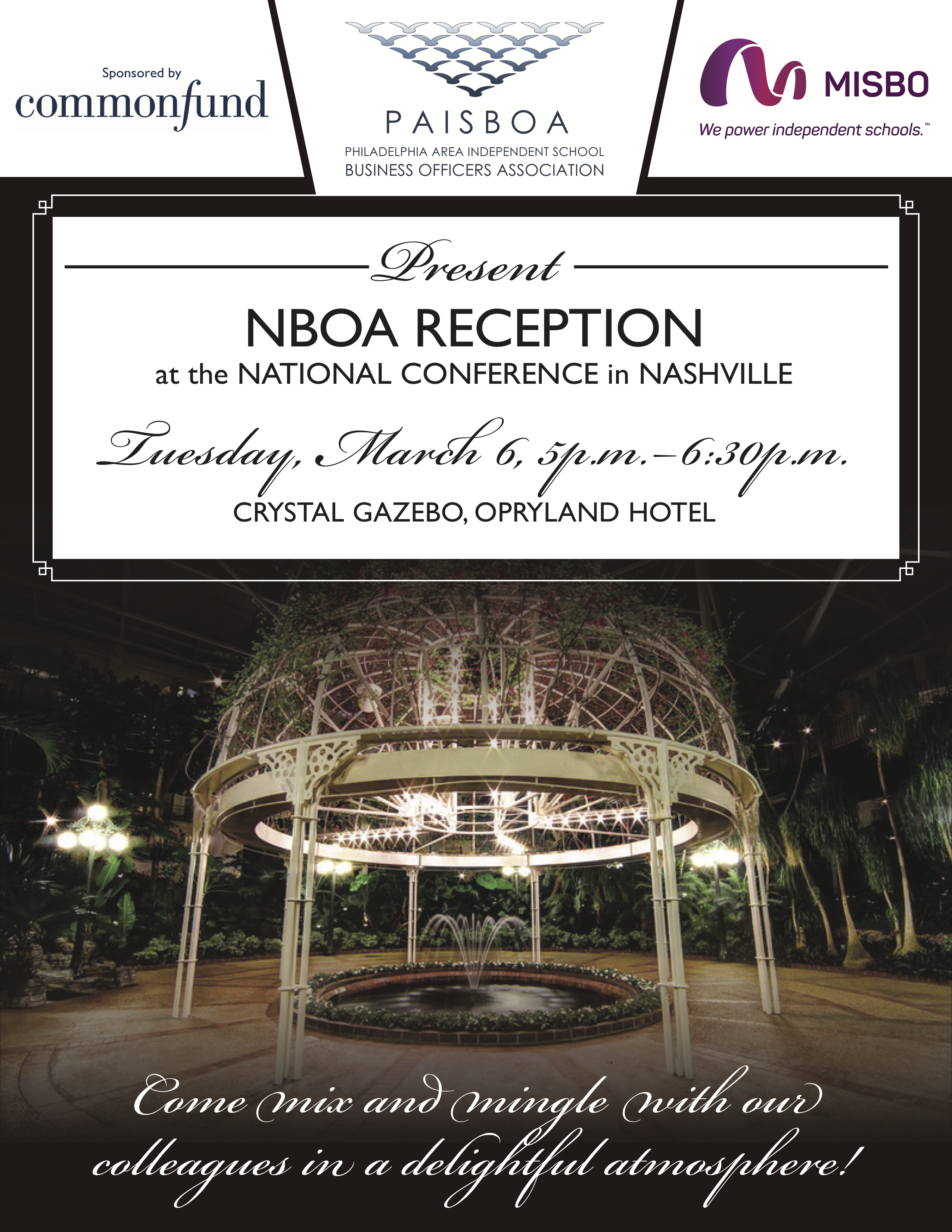 Join us and other association friends while you're in Nashville for the NBOA Conference!
We'll get together in Music City for some spirits, laughter, and fun!
---
Where:
Opryland Hotel at the Crystal Gazebo

When:
Tuesday, March 6, 2018 from 5:00 pm – 6:30 pm

Let others know we're "jamming" together in Nashville by using the hashtag #MISBOatNBOA.